Tim Banfield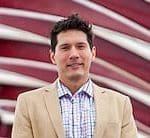 Tim is an adventure / climbing / travel / CrossFit / landscape photographer based in Calgary, Alberta. He focuses on capturing pictures of outdoor adventure, Calgary, landscapes and CrossFit that are unique and inspiring.
Whether it is ascending ropes, carrying heavy backpacks to a shoot or braving the elements with the athletes themselves, he can be relied upon to capture a picture that will leave an imprint and inspire a desire for the same experience. Being an athlete allows for first hand photography that can only be taken while in the moment.
Having a background of instructing in the military for 8 years and being a coach within the CrossFit community he understands the importance of well taught classes with the focus on the student. He considers it his job to ensure that every participant has a great time, learns more about photography, their camera, and walks away wanting to return for another class.
In addition to being a photographer in Calgary, he is a Realtor. This has helped him develop an intricate knowledge of the city and where to take outstanding imagery that others may not have found.
He prides himself on not putting the camera away when times get tough or when the weather turns bad; these are the times that fully convey the reasons why we take photos. Lifestyle pictures, climbing and landscapes have taken him around the world to shoot unique adventure and landscape photography. Whether the image is taken training in the gym, hanging from a cliff or rapidly descending sick single track on two wheels he hopes his photography will inspire you to get outside, seize the moment and reproduce these experiences in your own life
Below is a selection of magazines he has been featured in. He looks forward to meeting and conveying his passion for photography with you.
More of his work can be found on his photography website here: www.timbanfield.com
Tim's Real Estate website can be found here: www.yychomesales.com
Published in:
Outside
Gripped
Rock and Ice
Climbing
Sweat Rx
Box Life
Live It
Elevation Outdoors
Call Digital Photo Academy at 1 877 372 2231. Lots of people seem to hang up if our welcome recording comes on instead of a live voice, but we promise to return your message within a day or two if you leave one with your name and number. It would be even better if you included your e mail address as well as the date and city of the class you are considering. If leaving a voice mail message is not your thing, please email us at DPAbooking@digitalphotoacademy.com or Richard@digitalphotoacademy.com.
[pix_slideshow data_slideshow='tim-banfield']