The Brotherhood Winery
[smartslider3 slider=102]
ASK ABOUT OUR BACK-TO-BACK SAME DAY WORKSHOP OFFER STARTING WITH A SIT-DOWN SESSION FOLLOWED BY A 3-HOUR DEMONSTRATION PHOTO SHOOT, LED BY A PROFESSIONAL PHOTOGRAPHER
And in case you're interested, click here to check out some FREE SAMPLES of our ONLINE CLASSES
The Brotherhood Winery 4.5 hour excursion will begin across the street from DPA Headquarters to allow some landscape and waterscape photography at the Algonquin park, now on the national historic registry tributing its former existence as a gunpowder mill from 1815 to 1901, including annual peak production during the Civil War of 49 tons of gunpowder each year. The series of creeks and waterfalls which once powered the mass production of gunpowder, continue to flow and provide the opportunity to work with the shutter speed controls of your camera that allow a range of visual effects of moving water. In the park you will also have photo ops of the old stone walls that once housed the gears and machinery that were used to manufacture the gunpowder. Then of course there is also lots of lovely landscape photo ops in this conveniently located setting.
Then off we go for the 20 minute ride, caravan style, to the Brotherhood Winery where your instructor will provide composition and lighting demonstrations of the vintage wine kegs housed in the catacombs of the winery. Broad perspectives and detailed close-ups of this gothic setting rounds out the lessons learned for the day. And you can top it all off with a sampling of Brotherhood Winery beverages.
Top Map: Digital Photo Academy HQ / Bottom Map: Site of today's In-the-field shoot
15 Powder Mill Rd, Newburgh, NY 12550
100 Brotherhood Plaza Dr, Washingtonville, NY 10992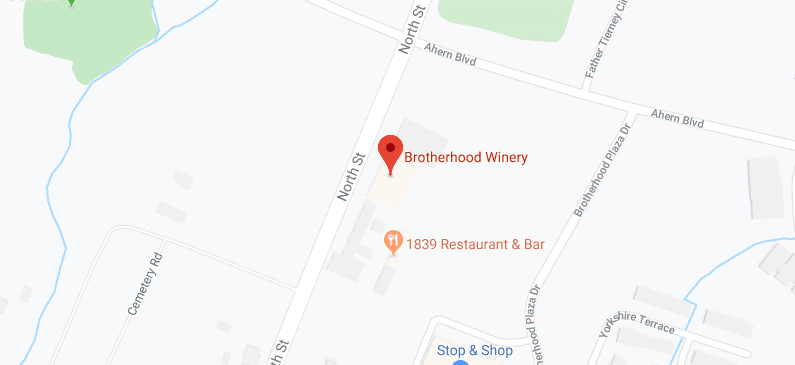 Call Digital Photo Academy at 1 877 372 2231. Lots of people seem to hang up if our welcome recording comes on instead of a live voice, but we promise to return your message within a day or two if you leave one with your name and number. It would be even better if you included your e mail address as well as the date and city of the class you are considering.  If leaving a voice mail message is not your thing, please email us at DPAbooking@digitalphotoacademy.com.