[smartslider3 slider=92]
Established in 1936, to commemorate the Texas Centennial Exposition, the Hall of Horticulture, now Texas Discovery Garden, began as a relatively modest conservatory including the "Garden Room," half the size of what now encompasses this multitude of photo ops for any sort of photographer. Even without a camera, the Texas Discovery Garden is worth a visit.
But you won't be disappointed as a photo enthusiast, with a cell phone camera, point & shoot or high end DSLR or Mirrorless camera.
The photo workshop begins with composition techniques to capture vibrant wall murals and hanging sculptures in the two-story lobby of the Main Building, including a series of hanging hand-blown glass and steel structures depicting insects and flowers amongst other natural world themed creations. While fauna, butterflies and plant life will be your main themes, there is also a lesson on overcoming the challenges of photographing multi-faceted glass structures as they are often obscured in glaring sunlight.
Your instructor will also share tips on shutter speed priority at the site of the lovely fountain in the Grand Allee du Meadows pavilion, to allow you to photographically create a split second of clear water, stopped instantaneously, or a velvety smooth impressionistic depiction a soft flow of water.
Whether focusing on thousands of flowers or as many butterflies in the Rosine Smith Sammons Butterfly House, you can walk away with luxurious images of your subjects, close up, or in a spare of color from a further vantage point. There are easy to learn composing tricks that you can use for every future experience where you bring your camera. Some of these might be meaningless to you know but soon you will have an artillery of strategies to turn snap shots into compelling images among them, Leading Lines, Rule of Thirds, Negative Space, Layering and many more.
Meet by the hanging sculptures in the 2 story main building.
3601 Martin Luther King Jr Blvd, Dallas, TX 75210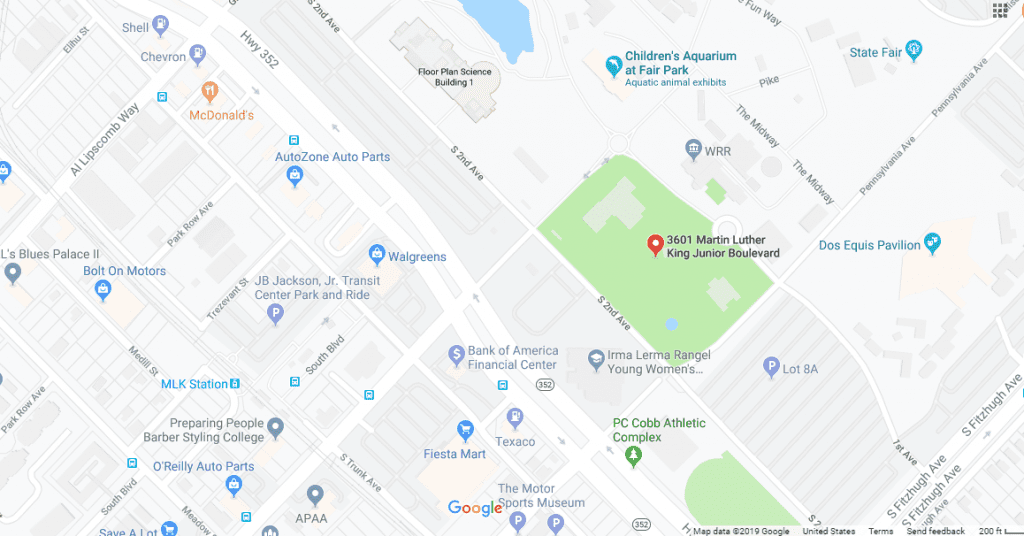 Call Digital Photo Academy at 1 877 372 2231. Lots of people seem to hang up if our welcome recording comes on instead of a live voice, but we promise to return your message within a day or two if you leave one with your name and number.  It would be even better if you included your e mail address as well as the date and city of the class you are considering.  If leaving a voice mail message is not your thing, please email us at DPAbooking@digitalphotoacademy.com.