Stan Rowin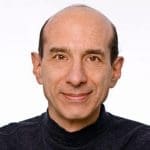 Stan Rowin lives and works in the Boston Metro area. His work spans a variety of subjects from nuclear power plants to athletic shoes, surgery to bank annual reports, iconic scientists to ironic musicians. He has a marketing backgroundand an M.B.A. from Boston University. He also has:
• Received the Professional Photographer Leadership Award from the International Photographic Council, a non-governmental organization of the United Nations.
• Was invited to China by the China Photographers Association to be a guest lecturer on the business of digital photography at the Pingyao International Photography Show.
• Was the President and Chairman of Board of the national trade association for photographers American Society of Media Photographers.
• Was a member of Adobe's Photographer Council and Microsoft's Pro Photo Summits. Photoshop and Lightroom beta tester.
• co-author of Universal Photographic Digital Imaging Guidelines
• co-author of Professional Business Practices in Photography.
Stan Rowin has photographer for numerous publications and corporations such as:
• AOL Advertising
• Bedford/St. Martin's Press
• Biogen/Idec
• Bosch
• CitiBank
• Credit Suisse
• Deutsche Bank AG
• E*Trade Financial
• Genzyme
• Giuliani Partners
• Goodwin Procter LLP
• Haemonetics
• Hewlett Packard
• Highland Capital Partners
• Houghton Mifflin
• Howard Hughes Medical Institute
• JPMorgan Chase Bank
• LinkedIn
• Marriott Corporation
• McKesson Corporation
• Merrill Lynch
• Microsoft
• MillerCoors
• Novartis Pharmaceuticals
• Nutter McClennen & Fish
• Planar Systems
• Polaroid
• PricewaterhouseCoopers
• Reebok
• Siemens AG
• Stride Rite
• Glamour Magazine
• National Geographic Magazine
• National Review
• Network Computing
• Scientific American Magazine
• Wine Spectator
• Babson College
• Bentley College
• Bowdoin College
• Dartmouth Universtiy
• Dickinson College
• Emmanuel College
• Fitchsburg State College
• Harvard University
• Lesley University
• Massachusetts Institute of Technology
• Syracuse University
Call Digital Photo Academy at 1 877 372 2231. Lots of people seem to hang up if our welcome recording comes on instead of a live voice, but we promise to return your message within a day or two if you leave one with your name and number. It would be even better if you included your e mail address as well as the date and city of the class you are considering. If leaving a voice mail message is not your thing, please email us at DPAbooking@digitalphotoacademy.com or Richard@digitalphotoacademy.com.
[pix_slideshow data_slideshow='stan-rowin']