Sophia Heij Mariano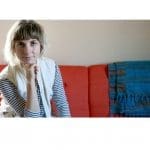 Sophia comes from a fine arts background having graduated from Tyler School of Art with a BFA. She mastered alternative processes and created an alternative process to printing large scale photographs onto sheet glass which was noted in a recent publication edited by Jill Enfield and published in 2013. She has exhibited her work in groups and in solo exhibits in Pennsylvania and New Jersey. After traveling to India and Paris to teach photography to teenagers, she moved to New England to pursue fashion photography.
Sophia now enjoys the duality of spending time outdoors taking photos of the Maine coast and working in the studio for a clothing company in Boston. She loves teaching photography whenever she can, feeling grateful to be able to share the beauty of accurately capturing an image that speaks to the artist inside of us. Her teaching philosophy is to strengthen each individual's natural talents by playing close attention to each student's individual voice.
Call Digital Photo Academy at 1 877 372 2231. Lots of people seem to hang up if our welcome recording comes on instead of a live voice, but we promise to return your message within a day or two if you leave one with your name and number.  It would be even better if you included your e mail address as well as the date and city of the class you are considering.  If leaving a voice mail message is not your thing, please email us at DPAbooking@digitalphotoacademy.com or Richard@digitalphotoacademy.com.
[pix_slideshow data_slideshow='sophia-mariano']