Rob Knight
http://robknightphotography.com
http://digitalphotoadventures.com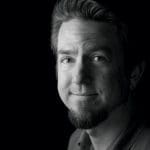 Travel and Nature photographer Rob Knight has been a professional artist for nearly thirty years. He's been a photographer for more than half of that time and an educator since 2010.
Rob is a member of the Panasonic LUMIX Luminary team and a Manfrotto Ambassador. He is the host of the weekly Your Itinerary travel photography podcast on the TWiP network, and Rob mentors photographers online as a Master in the Arcanum.
Rob is an Adobe Certified Expert in Photoshop Lightroom, and he was a finalist for the National Association of Photoshop Professional's "Photoshop Guru" award for photography in 2008 and 2009. His Lightroom training includes the Essentials for Lightroom app for iOS and countless classes and workshops.
Rob authored Snapshots to Great Shots: LUMIX GX7 & GM1 for Peachpit Press in 2014 and he is currently working on The Enthusiast's Guide to the LUMIX LX100 for Rocky Nook publishing.
Rob is best known for his destination photo workshops, his easy-going teaching style and his informative critiques. While he enjoys teaching in a classroom setting, Rob prefers the more hands-on learning offered by working with students on location. Rob founded Digital Photo Adventures workshops in 2010 to provide all-inclusive photo workshops in Costa Rica. In addition to the popular Costa Rica workshops, Digital Photo Adventures now offers trips in the U.S. to destinations like Route 66 and costal Maine.

Call Digital Photo Academy at 1 877 372 2231. Lots of people seem to hang up if our welcome recording comes on instead of a live voice, but we promise to return your message within a day or two if you leave one with your name and number. It would be even better if you included your e mail address as well as the date and city of the class you are considering. If leaving a voice mail message is not your thing, please email us at DPAbooking@digitalphotoacademy.com or Richard@digitalphotoacademy.com.
[pix_slideshow data_slideshow='rob-knight']