Michelle Webster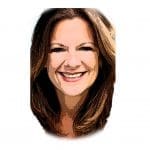 Michelle was born and raised in Madison, Wisconsin. She is an enthusiastic woman who found her passion for photography in 1990.  She holds both, an Associate's degree in Commercial Photography from Madison Area Technical College in Madison, WI and a BFA in Fine Art Photography from Barry University in Miami Shores, FL.
While a number of Webster's clients focus on commissions for Portraiture, Commercial and Architectural themes, you may well have seen her Theater Photos in public media since Michelle is the go-to shooter for all the Barry University theatrical productions. She also is one of the top portrait shooters for Barry staff and campus activities.
Prior to her relocation to Florida, Michelle's photo activities kept her down in the Caribbean where she worked for, Aqua Sun Photo, a photography and video company in Negril, Jamaica with  tourist and travel clientele. Then is was on to NYC at Modernage, with a focus on large format photography for Fortune 500 companies, sports teams and celebrities!
Michelle also owns the photography business, Yourfotographer LLC, to serve local commercial accounts for indoor studio work as well as on location shoots.
Call Digital Photo Academy at 1 877 372 2231. Lots of people seem to hang up if our welcome recording comes on instead of a live voice, but we promise to return your message within a day or two if you leave one with your name and number. It would be even better if you included your e mail address as well as the date and city of the class you are considering. If leaving a voice mail message is not your thing, please email us at DPAbooking@digitalphotoacademy.com or Richard@digitalphotoacademy.com.
[pix_slideshow data_slideshow='michelle-webster']