Melissa Mamroth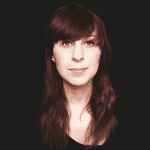 Melissa Mamroth is a Chicago-based photographer that specializes in creative portraiture.
Her other specialities include weddings and life-style shoots.
Melissa studied Art Education and Photography at Illinois State University and graduated in 2012 with a Bachelors of Science in K-12 Art Education.
Melissa dedicates her life to the arts and continually seeks outlets in which to promote creativity and self-expression. She is currently teaching digital and darkroom photography and working as an independent contractor with George Street Photography and Bella Baby Photography.
She discovered what made her tick in high school when she spent hours in the photography lab connecting with her teacher and wanting to help other students. From here, her interest and passion for photography expanded into a career.
While pursing a degree in K-12 Art Education, she was a photojournalist for Illinois State University for four years. This job started to mold and shape her perspective and the way she took photographs.
Her perspective on photography and education is that it is a lifelong process that helps us understand the world not as a static reality, but as a reality in process. She believe you can use art and photography as a means to discover and learn more about things that interest you which in turn allows you to become more aware of yourself and how you view the world.
Today Melissa focuses on digital photography in her business and teaching photo fundamentals both digitally and in the darkroom.
March 2015–Taught Darkroom Photography in grades 9-12.
Providence St. Mel, Chicago, IL
August–December 2014 Taught Darkroom and Digital Photography in grades 9-12.
St. Ignatius College Prep, Chicago, IL
August–December 2013 Taught Digital Photography in grades 9-12
Marist High School, Chicago, IL
Honors:
Digital Photography Award, Beverly Arts Center 37th Annual Exhibition, Nov. 2013
Photography award, Art in the Streets Award, Florence, Italy, April 2010
Call Digital Photo Academy at 1 877 372 2231. Lots of people seem to hang up if our welcome recording comes on instead of a live voice, but we promise to return your message within a day or two if you leave one with your name and number.  It would be even better if you included your e mail address as well as the date and city of the class you are considering.  If leaving a voice mail message is not your thing, please email us at DPAbooking@digitalphotoacademy.com or Richard@digitalphotoacademy.com.
[pix_slideshow data_slideshow='melissa-mamroth']