Master Your Camera Controls at Piedmont Park
This course is helpful to any camera owner no matter which company manufactured their DSLR or Mirrorless camera. For each Master Your Camera Controls class, a maximum of 5 attendees should arrive 90 minutes or so in proximity of the scheduled Composition in the Field class, the tandem workshop that compliments this SIT DOWN Master Your Camera Control session, with three hours of walking around with workshop co-attendees while the DPA instructor demonstrates and supervises powerful composition tricks that are easy to learn and transform snapshots into compelling images. Usually the Master Your Camera Control session immediately precedes the onset of the Composition in the Field workshop, always taught very close to the meeting spot of Composition in the Field session, to make it easy for participation for those who want to enroll in both classes. Sometimes the Master Your Camera Control session is the first class and followed by the Comp in the Field, but for a variety of reasons, the reverse order of classes is occasionally necessary, so always check the schedule which you can do by clicking back on to the overall city schedule.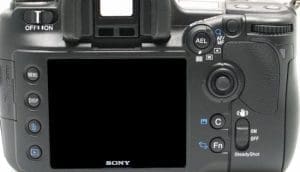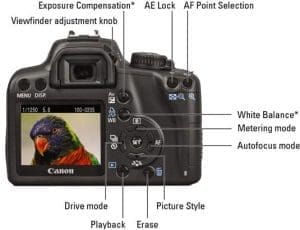 Some photographers believe that a combination of SIT DOWN to study the camera controls is more effective if there is also a back-to-back class of not "SIT DOWN" but walking around with the same DPA instructor, while he or she, demonstrates and supervises powerful composition tricks that are easy to learn and elevate a snapshot into a more compelling memorable photograph. Photo composition strategies are an ideal approach to best learn to advance one's photography skills, creative prowess, and signature style overall. One learns basic composition techniques that will be a creative asset for all future photographic experiences in photography. This is an opportunity to take your camera off automatic as your DPA teacher sits with you and simultaneously walks around for 3 hours to practice using the controls of your camera while developing a variety of easy to learn photo composition strategies.
Only 5 people, maximum, can attend the SIT DOWN Master Your Camera Control class, but a maximum of 12 are allowed to take the walk around Composition in the Field Class. (Any more than 5 separate cameras in Master Your Camera Control class would become unwieldy for the teacher. All Master Your Camera Controls classes are held within 5 minutes walking distance of Composition in the Field classes which always take place back to back as one class ends and the other begins. So, your meeting place for this Master Your Camera Control class will be at the same meeting place as the Composition in the Field class on this date. (Also, please know that if you enroll, on the Friday night immediately preceding the weekend of your workshop, you will receive an e-mail REMINDER which provides the EXACT meeting place, a cc to your DPA instructor as well as your DPA instructor's cell number).Call Digital Photo Academy at 1 877 372 2231. Lots of people seem to hang up if our welcome recording comes on instead of a live voice, but we promise to return your message within a day or two if you leave one with your name and number.  It would be even better if you included your e mail address as well as the date and city of the class you are considering.  If leaving a voice mail message is not your thing, please email us at DPAbooking@digitalphotoacademy.com.

ASK ABOUT OUR BACK-TO-BACK SAME DAY WORKSHOP OFFER STARTING WITH A SIT-DOWN SESSION FOLLOWED BY A 3-HOUR DEMONSTRATION PHOTO SHOOT, LED BY A PROFESSIONAL PHOTOGRAPHER 

And in case you're interested, click here to check out some FREE SAMPLES of our ONLINE CLASSES:
MECHANICS OF A DSLR or MIRRORLESS CAMERA-A 2 hour online course with in-the-field demos, a lecture and inspirational photographs. (See free samples of this online course to decide if you would like to purchase it.)
RULES OF COMPOSITION-A 2 hour online course of lectures, in-the-field demos and inspirational photo examples, with ten different easy to learn composition strategies that elevate snap shots to compelling photographers. (See free samples of this online course to decide if you would like to purchase it.)