Lori Adams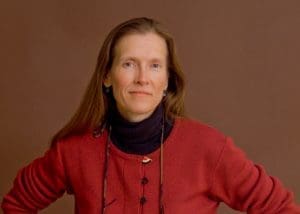 Lori Adams' photography history goes back to her early teens when she learned to expose and process black and white film from her father, an artist and industrial arts (shop) middle school teacher. She started with an Argus 35mm camera in southern Minnesota in a small city with deep agricultural roots. Plants and people and architecture fascinated her then and still does now. Since then she have taken hundreds of thousands of photographs.
Whether it is for personal or professional reasons, her goal is to make sense of the visual world and take three-dimensional space and make it coherent and stimulating in two-dimensions. Her ongoing work is varied – plants, people, things, relationships, both urban and rural landscapes and combinations of the former. She uses her camera to explore, document and share her opinions on a wide range of ideas.
Lori's formal educational background includes both art and science. She enjoys the technical and appreciates well-made gear. High resolution and good optical sensors and lenses are important to her. She also loves having her hands in soil and weeding, exploring in the garden or in the woods as well as people-watching wherever she is. Her education includes art, math and science studies at Bard College, Dutchess Community College and Rochester Institute of Technology. She has a BA from Bard College in Photography, an AA in Mathematics from Dutchess Community College, and has complete some graduate work at RIT.
Her three rules of photography are: 1) It is the light. It is always the light. If you ever think it is not the light, you are wrong. 2) Know your gear. 3) Take the credit. (When someone says "that is a good photo", you say, "thank you".)
Call Digital Photo Academy at 1 877 372 2231. Lots of people seem to hang up if our welcome recording comes on instead of a live voice, but we promise to return your message within a day or two if you leave one with your name and number.  It would be even better if you included your e mail address as well as the date and city of the class you are considering.  If leaving a voice mail message is not your thing, please email us at DPAbooking@digitalphotoacademy.com.
[smartslider3 slider=120]