Kelsa Bartley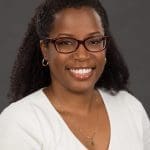 Kelsa hails from the twin island Republic of Trinidad and Tobago. Always artistically inclined, it was no surprise to anyone when she asked for a camera for her 14th birthday. Struggling to recreate the images of the natural world she saw all around her with drawings; it occurred to her then that photography was the perfect way to document the island's natural splendor. Finding formal training in photography on the island was near impossible at the time. However she eventually met her first photo mentors and began taking lessons with them every chance she could while earning income as a flight attendant. After 2 years of classes and encouragement from her mentors, family and friends, she produced her first solo exhibition, Paradise Within, and from there Bartley's photo career took off.
She left the airline industry and island life behind to further her photography knowledge with a Bachelor of Fine Arts degree in Photography at Barry University in Miami Shores, FL. Following the completion of her photography degree, Kelsa became an established event and portrait photographer as well as a photography teacher. Her instructor experience began with a program teaching photography to disadvantaged youth in Liberty City, FL. For 2 years, she was a photography tutor at the University of the West Indies in Trinidad, and has also taught various classes in Miami, FL and Los Angeles, CA. Kelsa also continues her personal work in landscapes, waterscapes and outdoor photography, her first love.
You may have seen some of Bartley's work in a variety of venues and media such as EL Nuevo Herald, Miami Herald, CNN, ArtStreet, WLRN PBS Affiliate, Barry Magazine and other media as well as a number of websites.
Kelsa is the recipient of a several Finalist awards in the prestigious Photographer's Forum Magazine and similar accomplishments from the National Society of Arts and Letters, The Coral Gables Museum and elsewhere. Take a moment to view her slide show on this page to admire her concert images from gigs at St. Martha-Yamaha Concert Series. Her work has been exhibited in a number of noted galleries and museums including the Coral Gales Museum, Amadlozi Gallery, Andy Gato Gallery, The Kuumba Artist Collective of South Florida,
Ms. Bartley is also the esteemed author of The Shutterbug Project: How Teaching Photography to Children in Marginalized Communities may be used to Promote Social Justice.
Call Digital Photo Academy at 1 877 372 2231. Lots of people seem to hang up if our welcome recording comes on instead of a live voice, but we promise to return your message within a day or two if you leave one with your name and number. It would be even better if you included your e mail address as well as the date and city of the class you are considering. If leaving a voice mail message is not your thing, please email us at DPAbooking@digitalphotoacademy.com or Richard@digitalphotoacademy.com.
[pix_slideshow data_slideshow='kelsa-bartley']