Justin P. Goodhart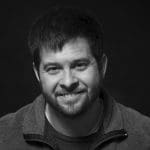 Justin grew up in New York's Adirondack region and has always had a strong connection to the land and the beauty of the world around us.  Following college and starting a career in New England Justin returned to New York in 2009 and currently resides in Putnam County.  After having been a casual photographer for many years it was the beauty of the Hudson Valley that served as inspiration for Justin to start taking photography more seriously.  Focusing primarily on long exposure landscape and nighttime photography Justin often works to capture not just the momentary scene but also the feeling of our movement through time.  Recent photography travels have included Nevada, Arizona, Utah, Pennsylvania and Vermont.  Upcoming trips include California, Wyoming, Montana and India.
Portfolio can be seen at: www.justinpgoodhart.com or www.facebook.com/JGoodhartPhotography
Contact: jgoodhartphotography@gmail.com or (845) 319-9104
Call Digital Photo Academy at 1 877 372 2231. Lots of people seem to hang up if our welcome recording comes on instead of a live voice, but we promise to return your message within a day or two if you leave one with your name and number.  It would be even better if you included your e mail address as well as the date and city of the class you are considering.  If leaving a voice mail message is not your thing, please email us at DPAbooking@digitalphotoacademy.com or Richard@digitalphotoacademy.com.
[pix_slideshow data_slideshow='justin-goodhart']