Jill Enfield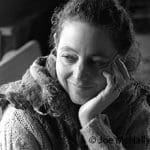 Jill Enfield is a fine art photographer, author and educator who has accomplished international acclaim, in all three of these capacities, as a leading authority in Alternative Photographic Processes. In addition to expertise in current standard digital photo techniques for the last 10+ years, Enfield is also known for her instruction of hand coloring, wet plate collodion, and an array of other photo processes at Parsons The New School for Design, Fashion Institute of Photography, New York University, Long Island University, Brooklyn Campus, and the International Center of Photography in New York City as well as RISD. For years Jill has also appeared annually for workshops around the world including Cairo, Croatia, Edinburgh, Italy, Lisbon, London, Norway, and dozens of other cities around the globe as well as many cities in North America, including Anderson Ranch, Maine Media Workshops, Palm Beach Photo Workshops, Penland School of Crafts, and Santa Fe Photographic Photo Workshops.
As for her own photographs, Enfield's work is in the permanent collections of The Amon Carter Museum of Art, Bellagio Hotel, Bibliothque Nationale, The Boca Raton Museum of Art, Canyon Ranch Spa and Resort, The Crocker Art Museum, The Florida Senate, Hilton Hotels, Marriott Hotels, Southeastern Banks, The Toledo Museum of Art, and Museo de Arte Moderno de Medillin, Bogota and Cartagena, in Colombia, where her work was shown during a three month exhibition that traveled throughout the country including her personal engagements for lectures and openings. As for exhibitions, Enfield has been the subject of dozens of solo exhibits over the years, in galleries and museums around the world. Her work is also included in hundreds of group exhibitions. For a full list, click HERE .
A partial list of Enfield's commercial clients include American Baby, American Express, American Heritage Magazine, AT&T, Con-Ed, Disney, Discover Channel, Fortune Magazine, Guatemala Tourism, Hasselblad, Hershey Park, Kodak, LIFE Magazine, National Geographic, Nikon, Penguin Putnam, Inc., SC Johnson, St. Martin's Press, The New York Times Magazine, Vassarette Lingerie, Woman's Day Magazine and many others.
Jill's personal work has appeared in such publications as American Photo, Archive Books, Camera Arts, Camera & Darkroom Techniques, Digital Camera, Hasselblad's FORUM Magazine, Modern Photography, National Geographic, Nikon World, PDN, Photo Techniques, Popular Photography, Shutterbug, Step by Step, and ZOOM.
Jill's first book on non-silver techniques titled Photo Imaging: A Complete Guide to Alternative Processes was published by Watson-Guptill, Amphoto in November 2002 and won the Golden Light Award for Best Technical Book of 2003 through the Maine Photographic Workshop. Her second book, Jill Enfield's Guide to Photographic Alternative Processes: Popular historical and Contemporary Techniques, was published by Focal Press in 2013, has already sold out and is currently being prepared for a second printing.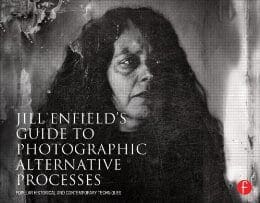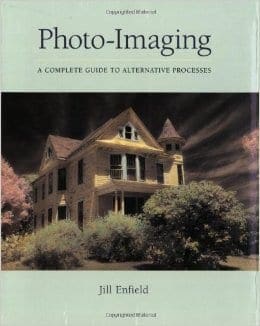 Jill has been a "Legend Behind the Lens" for Nikon, a Nikon Mentor for the Nikon Mentor Series, a Kodak Ambassador and a Pro Shooter Spokesperson for Lowepro and SanDisk. She is on the board of Freestyle Photographics, and has also appeared on behalf of TakeGreatPictures.com on The Today Show Weekend Edition, New York One, CBS Saturday Morning Edition and hundreds of U.S. newspapers around the country.
Enfield's immigrant series, titled "New Americans" will be the subject of a solo exhibition at Ellis Island in the spring of 2017. As a first generation American, the daughter of a Nazi escapee, Jill passionately identifies with the courage and vision required to leave one's ancestral home and forge a new life in what may not necessarily be a friendly hosting country. Her collection of 30 wet plate collodion portraits of individuals, who arrived in the U.S. during the 1960's or after, reflect a tribute to the new immigrants, not only for their bravery and enduring inner strength, but also for the significant contributions they have made toward the enrichment of the American Culture in areas of cuisine, fashion, art, literature and more.
https://www.youtube.com/watch?v=WgDtAa-6Zvs
After 35 years in New York City, Jill moved with her family to a house built in 1828, formerly a gun powder mill headquarters owned by the Dupont Dynasty who sold gun powder during the American Civil War. The 5 bedroom home is also the setting for photo workshops that include shoots in the various locales in the area that inspired the Hudson River School of painters who earned world wide recognition in the late 1800's. The photo shoots also take place in the 41-acre Algonquin Park, directly across from the residential property, and formerly the aqueduct with small water falls that powered the mill to manufacture and house the gun powder. Still remaining are remnants of the old stone housings that held the gears and grinding machinery. The Park is part of the National Registry of Historical Places in the USA.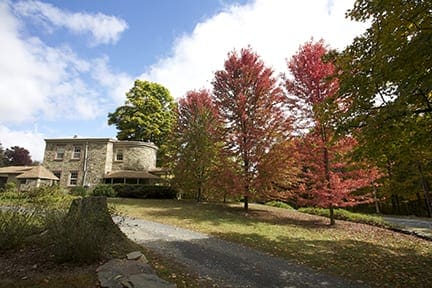 © Paul O'Hanlon
Call Digital Photo Academy at 1 877 372 2231. Lots of people seem to hang up if our welcome recording comes on instead of a live voice, but we promise to return your message within a day or two if you leave one with your name and number. It would be even better if you included your e mail address as well as the date and city of the class you are considering. If leaving a voice mail message is not your thing, please email us at DPAbooking@digitalphotoacademy.com or Richard@digitalphotoacademy.com.
[pix_slideshow data_slideshow='jill-enfield']
All Photographs Copyright ©1976–2015 Jill Enfield. All rights reserved.