Jeromy Robert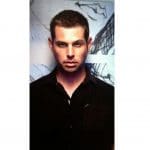 Originally from a small town in the Cascade Mountains in Oregon, Jeromy got his start in photojournalism at the age 13 and it was while shooting sports and local events for his hometown paper, he knew he had found his passion behind the camera.
During the eight years spent in the Navy as a cryptologist, Jeromy was stationed on both the Islands Guam and
Hawaii. These scenic locations are not only where he began to photograph weddings and events but served as his inspiration to perfect the ability to capture the look, feel and mood with his style.
He has a degree in fine art photography from the Academy of Art in San Francisco for fine art photography, and during that time has produced three public solo shows of his photographs.
[pix_slideshow data_slideshow='jeromy-robert']