Italian Market
[smartslider3 slider=47]
ASK ABOUT OUR BACK-TO-BACK SAME DAY WORKSHOP OFFER STARTING WITH A SIT-DOWN SESSION FOLLOWED BY A 3-HOUR DEMONSTRATION PHOTO SHOOT, LED BY A PROFESSIONAL PHOTOGRAPHER 
And in case you're interested, click here to check out some FREE SAMPLES of our ONLINE CLASSES
The Italian Market in Philadelphia is the local name for South 9th Street Curb Mark in South Phili and is a photographer's dream with colorful grocery markets, bakeries, cheese shops and other goods emanating from the Italian culture, for still life displays as well as wonderful environmental portraits of the grocers and their customers.
The sidewalk cafes also offer street photography but in natural outdoor lighting, so your instructor will advise on camera adjustments to accommodate various lighting conditions indoors and outdoors. Understanding your options in capturing different kinds of light will allow you to best capture the colorful fruit displays on the curb and sidewalk stands, as well as indoor vegetable and produce photo ops. The ethnic derived restaurant awnings explode with color and will be enticing to view as well as compile a collection of colorful photos in a class of its own. Various composition techniques such as Rule of Thirds, Leading Lines, Layering, Negative Space and more will add to your battery of composition strategies which you can use for all future photo activities that come up in your future of picture-taking, whether with family, travel, sports, portraiture and more.
A favorite photo op in the Italian Market is the myriad of vibrant painted wall murals, photos in and of themselves but also a great backdrop to make any passerby become a compelling street portrait. Try practicing with your co-workshop participants but your instructor will show you how to engage the strangers on their day-to-day activities who are often willing and eager to pose. Your instructor will also help you capture the art of panning to catch a skateboarder, colorful vehicle or bicyclist riding across the painted mural as the backdrop.
The Italian Market might be named as such since the 1970's, but is actually a tribute to the Italian immigrants who began appearing in 1884. However, since the beginning the Italian Market has been a diversified community. Today, you will enjoy the world-wide spectrum of stores and people from Vietnam, Korean, China, Mexico, Guatemala and El Salvador.
919 S 9th St. Philadelphia, PA 19147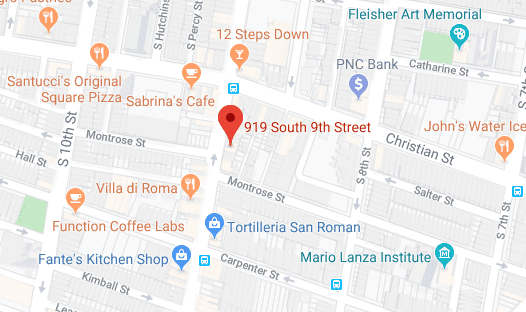 Call Digital Photo Academy at 1 877 372 2231. Lots of people seem to hang up if our welcome recording comes on instead of a live voice, but we promise to return your message within a day or two if you leave one with your name and number.  It would be even better if you included your e mail address as well as the date and city of the class you are considering.  If leaving a voice mail message is not your thing, please email us at DPAbooking@digitalphotoacademy.com.