Carsten Basile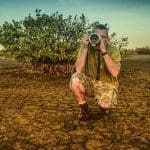 Carsten has had an interest in photography since being inspired by the great Ansel Adams in his teenage years. He has had a keen interest and joy for photography since. In recent years things have really progressed for him and his photography continues to go to the next level with a large following on several social media platforms (we hope you become one of them). He devotes night and day to his craft and would be considered a generalist as his work spans from wildlife, nature, street, portrait, and nude photography. He lives and breathes his camera.
As a military brat, Carsten was born in Germany and travelled early on to the US and Florida which is his base. He grew up loving nature and the sea as his father was a commercial fisherman on the east coast. He went through school and finally graduated the University of Central Florida with a degree in Hospitality Management and Business. His career post graduation led him on a quick career path and multiple moves both here and abroad as a regional manager for multi-million dollar operations. His final move was to London for 12 years where he worked and travelled. His true photography beginning and inspiration began in Europe photographing the trove of treasures available to him. But work took a toll followed by his fathers passing which prompted him to relocate back to Florida in a final move. He resides in the Orlando area now.
Photography is now the main focus in his life. It drives him to create and inspire others to do the same or simply enjoy. In a world where everyone has a camera, he fought to separate himself from the herd and excel in all of the areas he shoots. He has taken a wealth of workshops to continually improve and to this day, focuses on improving his craft. Carsten has had work on display in galleries and other exhibition venues. He has won numerous contests in various categories including (Color, B//W, and Creative subjects). He consistently has images chosen in many groups on Facebook as banners on a regular basis. He has most recently been pursued not only by our academy, but that of art galleries as well.
Come join Carsten and his enthusiasm for photography and truly have a good time doing it.
Call Digital Photo Academy at 1 877 372 2231. Lots of people seem to hang up if our welcome recording comes on instead of a live voice, but we promise to return your message within a day or two if you leave one with your name and number. It would be even better if you included your e mail address as well as the date and city of the class you are considering. If leaving a voice mail message is not your thing, please email us at DPAbooking@digitalphotoacademy.com.
[pix_slideshow data_slideshow='carsten-basile']