30th Street Station
[smartslider3 slider=140]
The architecture in the old 30th Street Train Station at 30th and Market Streets is magnificent and well preserved by Amtrak.  Completed in 1933 by the old Pennsylvania Railroad (traces of which are still present in decorative elements of the building), its spacious main waiting room is faced with travertine marble and has a rich gold, red and cream coffered ceiling. Large columned porte-cocheres on the east and west ends of the building lend a classical air that blends nicely with the art deco style interior.  Huge windows and skylights make for some wonderful light, contrasting with the often-forgotten dark corners.  In addition to the Amtrak station, there is also the adjoining SEPTA Regional Rail station with its dramatic train platforms and great views.  Architectural detail abounds here.
The great thing about buildings is that they don't move, providing you with the opportunity to stalk your images, that is, to study a scene, walk around it and find the best angles and light fall for an image.  The typical crowds in the main room and side corridors and shops of the third busiest train station in the Northeast Corridor make this a good place to try photographing people.  And, of course, one can wander around outside the station and get lots of interesting architecture and street photo opportunities, including some wonderful views of the Schuylkill River and the Center City skyline.
The alternately vast and intimate spaces in the station will provide you plenty of opportunity to study different ways to approach perspective, line, and light in photography, with composition tips from your instructor.  For example, he will explain how to adjust shutter speed to shoot a person's silhouette against a brightly lit window or against dramatic shadows.  If you wish, he will demonstrate and supervise shooting pictures of the reflective glass towers that can be seen from the station, creating fascinating scenic distortions.  If you prefer abstract photography, you will get tips on how to adjust depth of field and focus to create strong abstract images.
2955 Market Street, Philadelphia, PA 19104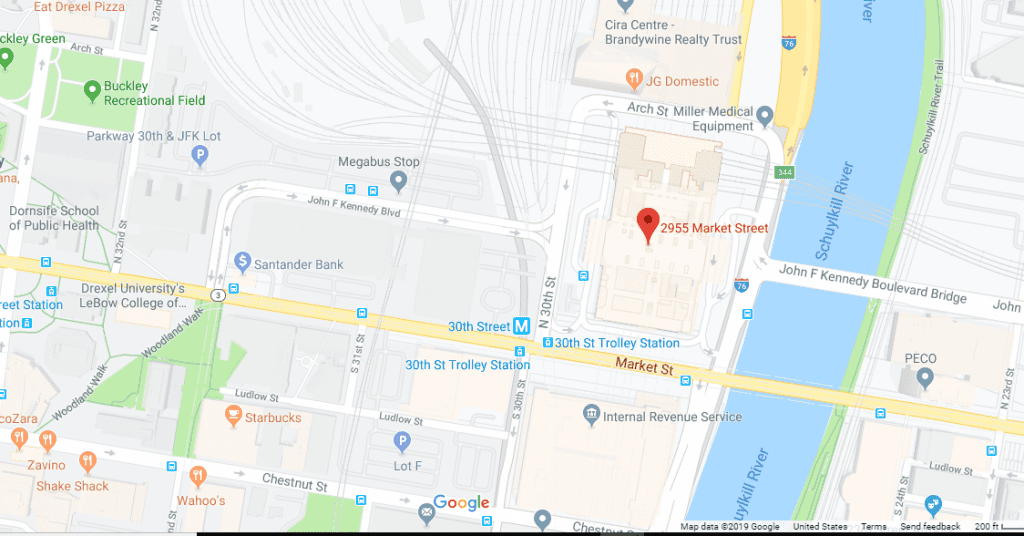 Call Digital Photo Academy at 1 877 372 2231. Lots of people seem to hang up if our welcome recording comes on instead of a live voice, but we promise to return your message within a day or two if you leave one with your name and number.  It would be even better if you included your e mail address as well as the date and city of the class you are considering.  If leaving a voice mail message is not your thing, please email us at DPAbooking@digitalphotoacademy.com.