Winter Park Farmers Market
[pix_slideshow data_slideshow='winter-park']
ASK ABOUT OUR BACK-TO-BACK SAME DAY WORKSHOP OFFER STARTING WITH A SIT-DOWN SESSION FOLLOWED BY A 3-HOUR DEMONSTRATION PHOTO SHOOT, LED BY A PROFESSIONAL PHOTOGRAPHER 
And in case you're interested, click here to check out some FREE SAMPLES of our ONLINE CLASSES
Winter Park, ten minutes from the Orlando city center, was founded over a century ago and has grown into a charming community, punctuated by small winding brick streets, and a canopy of old southern live oak and camphor trees, draped with Spanish moss. Winter Park's main street, Park Avenue, is a premier shopping area in greater Orlando, with many tiny specialty shops and outdoor cafes. On Saturday mornings, this small town becomes even more vibrant as farmers from as far away as Georgia have come to set up their tents and tables and sell their wares.
The Winter Park Farmer's Market is a photographers paradise. The tables and stands filled with flowers and vegetables present a mélange of color, shape, form and interesting compositional opportunities. For those interested in "street," i.e., photographing people in their environment, the vendors, shoppers and local residents strolling with their dogs though the market present endless opportunities. Our class meets at the fountain beside the rose arbor in the city park at the intersection of Park and New England Avenues, in the heart of the Winter Park shopping district.
On street parking is free if available. After some instructional time at our meeting place, we'll proceed together into the bustling Saturday Farmers Market located just next to the park. If time permits, in the last portion of the class, we'll wander together into the surrounding neighborhood for an opportunity to shoot some of the art deco buildings and architectural elements of Park  Avenue, or venture just around the corner to enjoy a luscious rose garden nearby.
200 W New England Ave, Winter Park, FL 32789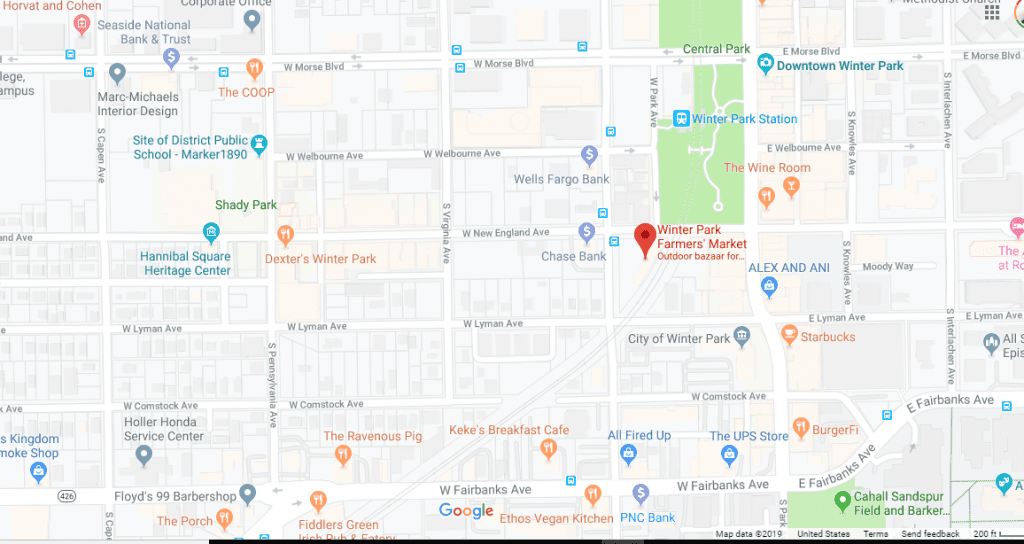 Call Digital Photo Academy at 1 877 372 2231. Lots of people seem to hang up if our welcome recording comes on instead of a live voice, but we promise to return your message within a day or two if you leave one with your name and number.  It would be even better if you included your e mail address as well as the date and city of the class you are considering.  If leaving a voice mail message is not your thing, please email us at DPAbooking@digitalphotoacademy.com.