[pix_slideshow data_slideshow='bob-stevens-studio']
USING WHAT IS PRESENT TO MAKE A DYNAMIC ENVIRONMENTAL PORTRAIT-Washington, D.C.
The theme is turning boring snapshots into dynamic portraits that convey an interesting essence. You are at a family gathering, social setting or a casual outing with friends or relatives and want to make some alluring photos of the attendees. Your Digital Photo Academy instructor will show you how to use specific angles, window light, coincidentally present props, furniture, decor and backdrops. Learn the options of silhouettes, profile shots, hand gestures of your models, juxtapositions and more. Included will be easy to learn tricks to keep unwanted elements out of the frame. You will even walk away with a photo of yourself that reflect these strategies to use the environment as a vehicle for creating an appealing mystique of the person instead of a throwaway snapshot.
The shoot will take place at Bob's expansive studio with compelling backdrops, chic furniture pieces, murals and even studio lights.
Call Digital Photo Academy at 1 877 372 2231. Lots of people seem to hang up if our welcome recording comes on instead of a live voice, but we promise to return your message within a day or two if you leave one with your name and number.  It would be even better if you included your e mail address as well as the date and city of the class you are considering.  If leaving a voice mail message is not your thing, please email us at DPAbooking@digitalphotoacademy.com or Richard@digitalphotoacademy.com.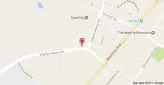 6900 Virginia Manor Road
Beltsville, Maryland