[pix_slideshow data_slideshow='ybor-city-museum']
The Ybor City Museum
Ybor City, one of Florida's 3 sites on the National Historic District Register, still offers an abundance of scenic photo ops and powerful portraiture. Back in 1885, as Florida contended with problems with "cash flow," the government posed a big import tax on Cuban Cigars. Not to be outdone, Don Vincent Martinez Ybor, came to the states and bought 40 acres to get around the taxation expense. He even set up improved working conditions and enough Cuban factory workers came along to help english become the 2nd language of the community. Your DPA instructor will lead you throughout this community and help to uncover the traces of this rustic past as well as the interesting modern sites.
 Whether an interesting bug's eye perspective on a sidewalk, a portrait of a local pooch or an environmental scene rich with history, the day will be enjoyable and informative.
1818 East 9th Avenue
Tampa, FL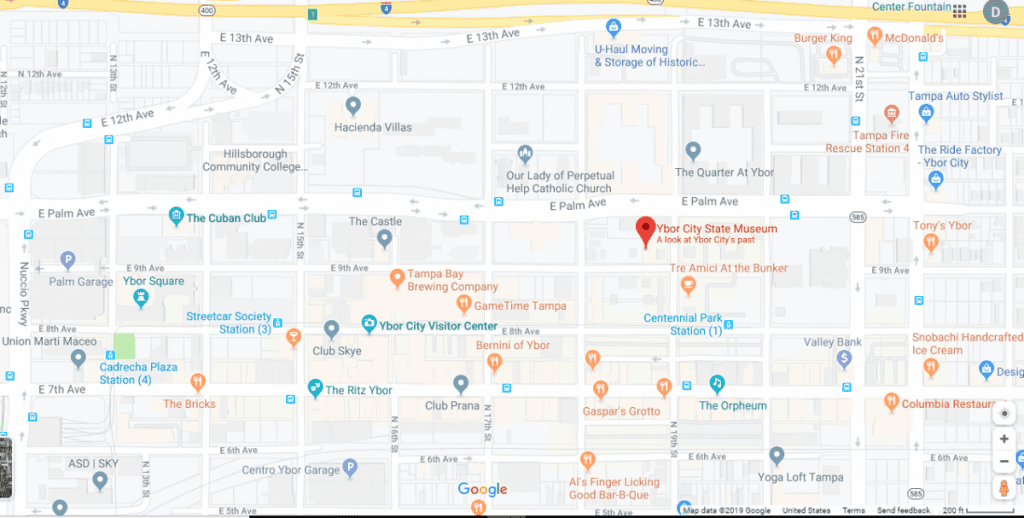 Call Digital Photo Academy at 1 877 372 2231. Lots of people seem to hang up if our welcome recording comes on instead of a live voice, but we promise to return your message within a day or two if you leave one with your name and number.  It would be even better if you included your e mail address as well as the date and city of the class you are considering.  If leaving a voice mail message is not your thing, please email us at DPAbooking@digitalphotoacademy.com or Richard@digitalphotoacademy.com.