The Denver Civic Center
[pix_slideshow data_slideshow='the-denver-civic-center']
ASK ABOUT OUR BACK-TO-BACK SAME DAY WORKSHOP OFFER STARTING WITH A SIT-DOWN SESSION FOLLOWED BY A 3-HOUR DEMONSTRATION PHOTO SHOOT, LED BY A PROFESSIONAL PHOTOGRAPHER 
And in case you're interested, click here to check out some FREE SAMPLES of our ONLINE CLASSES.
The Denver Civic Center is the heart and soul of downtown Denver.  It includes the downtown business district, the Denver Art Museum, the Denver Public Library, the Civic Center Park, and the Capitol, City and County Building.  In short, the Civic Center has it all so join your Digital Photo Academy instructor to shoot it all with your camera.
In the Civic Center, you will shoot a variety of subjects from a variety of angles.  These unique angles in architecture and point of view make the Civic Center such an exciting place for a photographer to explore.  Shoot wide angle shots of the cityscape and contort into new positions to see old landmarks in a whole new way.  Photograph important municipal buildings and families out for a stroll through the Center.
Shooting with a professional photographer will give you the ability to ask questions and learn the tricks of the trade first hand.  Shoot in manual mode and acquire the proper exposure depending on the light and subject, and learn compositional techniques like leading lines and depth of field to concentrate your viewers' eyes on a specific piece of your image and create unique photographs.
Please bring your DSLR or another type of digital camera that you use, a fully-charged battery, and the equipment that you can carry.  You should dress for the weather and wear comfortable shoes. Please arrive early because it can be difficult to find parking in the area.
Meet in front of Drip Coffee at
955 Lincoln St suite g, Denver, CO 80203.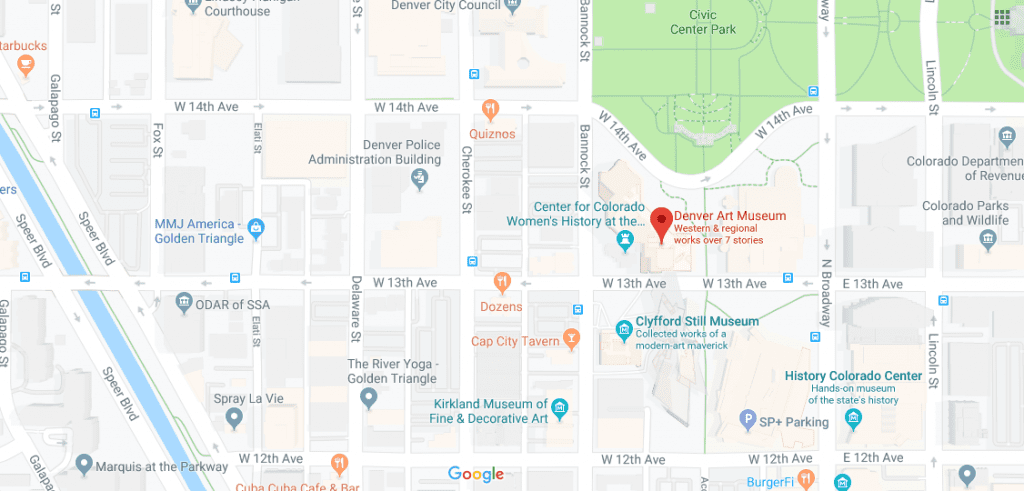 Call Digital Photo Academy at 1 877 372 2231. Lots of people seem to hang up if our welcome recording comes on instead of a live voice, but we promise to return your message within a day or two if you leave one with your name and number.  It would be even better if you included your e mail address as well as the date and city of the class you are considering.  If leaving a voice mail message is not your thing, please email us at DPAbooking@digitalphotoacademy.com.