Stone Arch Bridge
[pix_slideshow data_slideshow='stone-arch-bridge']
ASK ABOUT OUR BACK-TO-BACK SAME DAY WORKSHOP OFFER STARTING WITH A SIT-DOWN SESSION FOLLOWED BY A 3-HOUR DEMONSTRATION PHOTO SHOOT, LED BY A PROFESSIONAL PHOTOGRAPHER 
And in case you're interested, click here to check out some FREE SAMPLES of our ONLINE CLASSES.
Join your DPA instructor at the Stone Arch Bridge for views of the Minneapolis skyline. We will also photograph the historic Mill City Ruins Park, Gold Medal Park, and the new home of the Guthrie Theater. We will discuss the use of circular polarizers, composition, and creative camera techniques. There are also some great spots to discuss portrait photography as well. Check below to see some of the beautiful photos captured by Tony's students when a class was held in these locales in the recent past.
Built in 1882-83 by James J. Hill's Minneapolis Union Railway Company, the Stone Arch Bridge is recognized as a National Civil Engineering Landmark. In 1994, the Bridge was converted into a pedestrian and bike trail, and offers a panoramic view of St. Anthony Falls and the Minneapolis skyline.
In its 19th-century heyday, this area of the Mill City Ruins Parks', canals, tail-races, and other historic resources comprised the largest direct-drive water-powered facility in the world and was the leading international producer of flour, a commodity which was shipped both nationwide and worldwide.
100 Portland Ave, Minneapolis, MN 55401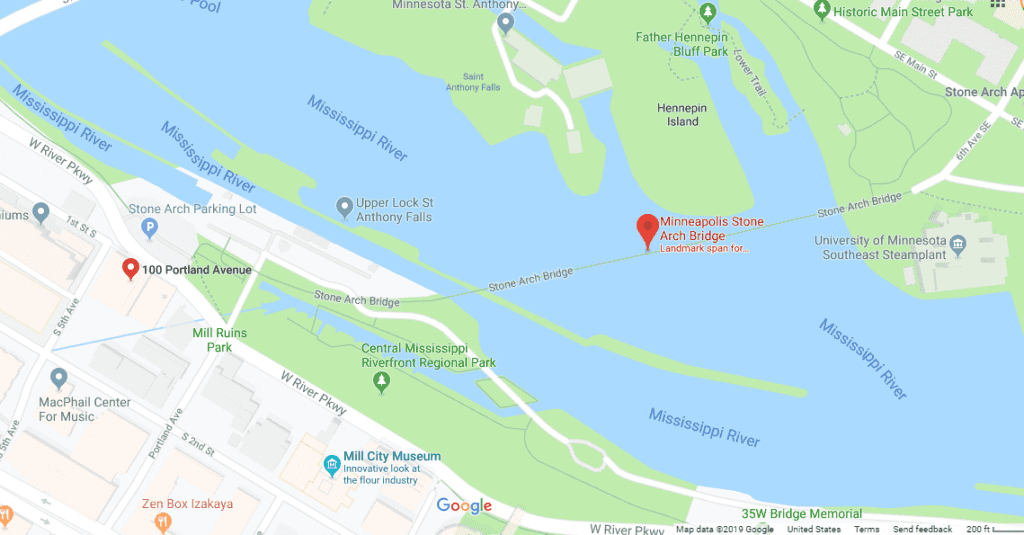 Call Digital Photo Academy at 1 877 372 2231. Lots of people seem to hang up if our welcome recording comes on instead of a live voice, but we promise to return your message within a day or two if you leave one with your name and number.  It would be even better if you included your e mail address as well as the date and city of the class you are considering.  If leaving a voice mail message is not your thing, please email us at DPAbooking@digitalphotoacademy.com.