Seaside Heights
Seaside Heights has been hit hard in the last five years. First with Hurricane Sandy, followed by a boardwalk fire a year later. Now, the boardwalk and surrounding areas are bouncing back and you can spend time learning to photograph the resurgence!
Walk around with your DPA instructor and learn how to photograph sand and sun, which can be difficult if you don't know some of the tricks of the trade. Your instructor will also show you about leading lines and how to photograph people, both candid and posed.
Call Digital Photo Academy at 1 877 372 2231. Lots of people seem to hang up if our welcome recording comes on instead of a live voice, but we promise to return your message within a day or two if you leave one with your name and number.  It would be even better if you included your e mail address as well as the date and city of the class you are considering.  If leaving a voice mail message is not your thing, please email us at DPAbooking@digitalphotoacademy.com or Richard@digitalphotoacademy.com.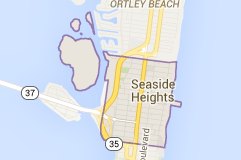 Seaside Heights is a borough in Ocean County, New Jersey