Schuylkill Banks Sunset Shoot
[pix_slideshow data_slideshow='schuylkill-river-trail']
ASK ABOUT OUR BACK-TO-BACK SAME DAY WORKSHOP OFFER STARTING WITH A SIT-DOWN SESSION FOLLOWED BY A 3-HOUR DEMONSTRATION PHOTO SHOOT, LED BY A PROFESSIONAL PHOTOGRAPHER 
And in case you're interested, click here to check out some FREE SAMPLES of our ONLINE CLASSES
The Schuylkill River Trail runs behind the Philadelphia Museum of Art and along the River heading south past bridges and 30th Street Station towards Bartram's Garden.  It also runs northward to Pottsville, PA. For this Composition in the Field shoot, join your Digital Photo Academy instructor as we concentrate on the evening hours along the Schuylkill River from the back of the Art Museum to 30th Street Station.
Dusk and sunset over the River are absolutely beautiful and will make some stellar photographs.  Your DPA Instructor will help you capture the reflection of the buildings in the water, accentuate the city lights, and find new angles to reveal the last remnants of sun peaking out of the clouds.
Please bring your DSLR or another type of camera that you use, a tripod if you have one, a fully-charged battery, and extra batteries and memory cards.  You should wear comfortable shoes and dress for the weather.
2501 Walnut St, Philadelphia, PA 19103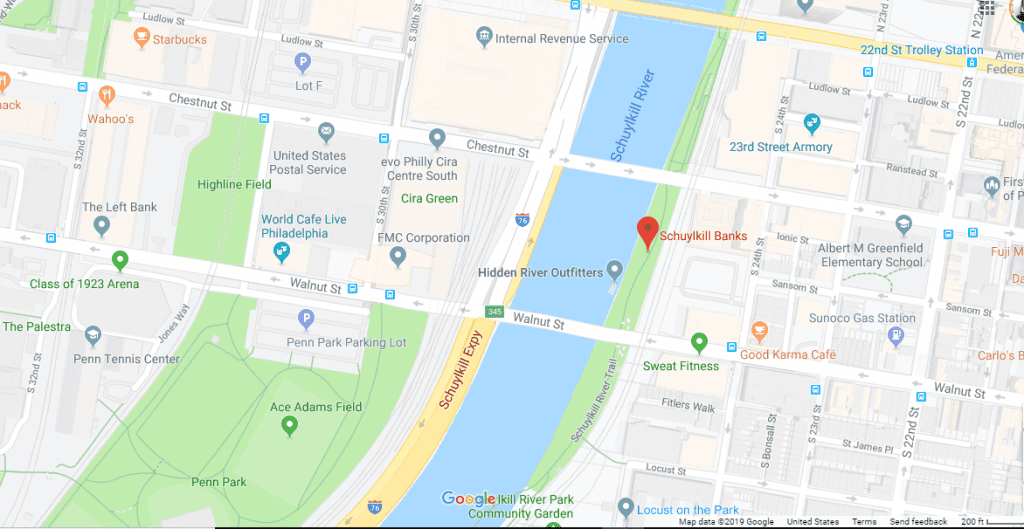 Call Digital Photo Academy at 1 877 372 2231. Lots of people seem to hang up if our welcome recording comes on instead of a live voice, but we promise to return your message within a day or two if you leave one with your name and number.  It would be even better if you included your e mail address as well as the date and city of the class you are considering.  If leaving a voice mail message is not your thing, please email us at DPAbooking@digitalphotoacademy.com or Richard@digitalphotoacademy.com.