Old Saint Mary's Church
[pix_slideshow data_slideshow='old-saint-marys-church']
ASK ABOUT OUR BACK-TO-BACK SAME DAY WORKSHOP OFFER STARTING WITH A SIT-DOWN SESSION FOLLOWED BY A 3-HOUR DEMONSTRATION PHOTO SHOOT, LED BY A PROFESSIONAL PHOTOGRAPHER 
And in case you're interested, click here to check out some FREE SAMPLES of our ONLINE CLASSES.
Old St. Mary's Church was established by German immigrants in the 19th century. It cost 239 dollar to build without including labor. The present church replacing the old church is in Victorian Gothic and its polished columns are impossible to replace.
Take a quick look at some images of the exterior and interior to get a sense of its inspiration with anyone who enjoys taking photos. Your instructor will help you capture compelling images whether inside working with sweet window light or outside to capture the rich vintage exterior in and of itself.
646 Monroe Ave
Detroit, MI 48226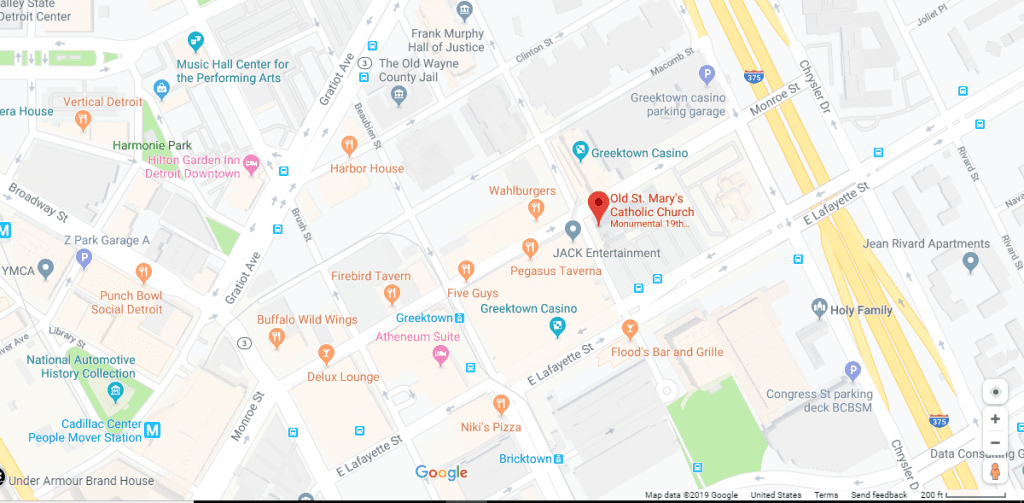 Call Digital Photo Academy at 1 877 372 2231. Lots of people seem to hang up if our welcome recording comes on instead of a live voice, but we promise to return your message within a day or two if you leave one with your name and number.  It would be even better if you included your e mail address as well as the date and city of the class you are considering.  If leaving a voice mail message is not your thing, please email us at DPAbooking@digitalphotoacademy.com or Richard@digitalphotoacademy.com.