Ocean Beach
[pix_slideshow data_slideshow='ocean-beach-two']
ASK ABOUT OUR BACK-TO-BACK SAME DAY WORKSHOP OFFER STARTING WITH A SIT-DOWN SESSION FOLLOWED BY A 3-HOUR DEMONSTRATION PHOTO SHOOT, LED BY A PROFESSIONAL PHOTOGRAPHER 
And in case you're interested, click here to check out some FREE SAMPLES of our ONLINE CLASSES
Come join us to discover the history, fun, and funkiness of Ocean Beach as we take our mind's eye through one of San Diego's most unique beach communities. This place has it all — a pier, small town stores and antique shops, great looking palm trees, and some fascinating personalities. And with the evening hours of this workshop you can catch the magical moments of the setting sun.
Let your DPA Instructor show you how to say "Ocean Beach" with your cameras.
We will meet in front of Newbreak Coffee and Cafe, 1959 Abbott Street, San Diego 92107 (@ Santa Monica Ave.) There is parking across the street and in the residential neighboorhood just to the north and east.
Please bring your digital camera, a fully-charged battery, and the equipment that you can carry. Please dress for the weather and wear comfortable shoes.
1959 Abbott Street
San Diego, CA 92107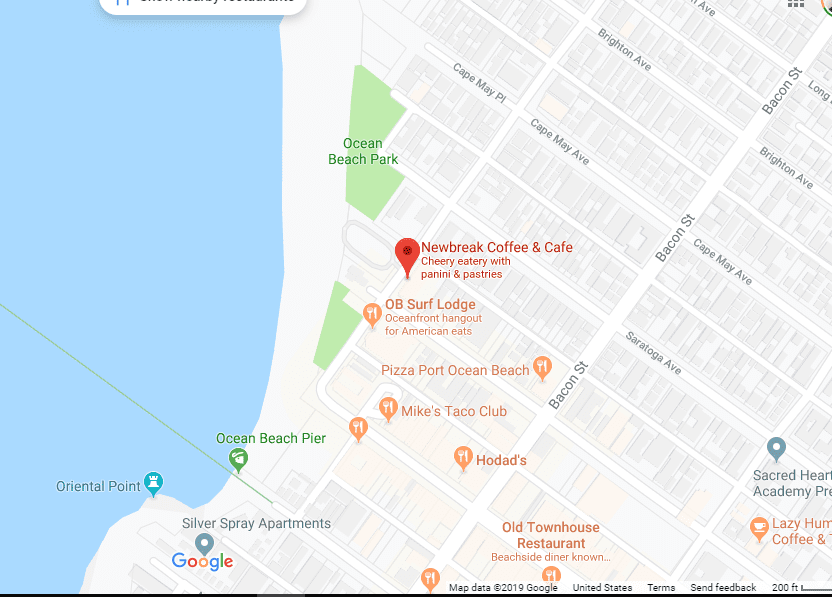 Call Digital Photo Academy at 1 877 372 2231. Lots of people seem to hang up if our welcome recording comes on instead of a live voice, but we promise to return your message within a day or two if you leave one with your name and number. It would be even better if you included your e mail address as well as the date and city of the class you are considering. If leaving a voice mail message is not your thing, please email us at DPAbooking@digitalphotoacademy.com.