Oakland Cemetery  
[pix_slideshow data_slideshow='oakland-cemetery']
ASK ABOUT OUR BACK-TO-BACK SAME DAY WORKSHOP OFFER STARTING WITH A SIT-DOWN SESSION FOLLOWED BY A 3-HOUR DEMONSTRATION PHOTO SHOOT, LED BY A PROFESSIONAL PHOTOGRAPHER 
And in case you're interested, click here to check out some FREE SAMPLES of our ONLINE CLASSES.
Oakland Cemetery is much more than an outstanding example of a Victorian garden cemetery. It is also a magnificent sculpture garden, botanical garden, flourishing wildlife habitat, public park, and picturesque setting for making dynamic images. Oakland's funerary art is unequaled in the area.
Elaborate mausoleums, soaring sculptures, and effusive inscriptions speak of an age when the bereaved found consolation in extravagant expression.
Oakland Cemetery is the oldest cemetery, as well as one of the largest green spaces in Atlanta.
Photographing with a professional photographer, you will learn how to enhance your creativity and apply new compositional skills to this site as well as wherever else you shoot.  Experiment with different angles and play with light and shadow bouncing off of the sculptures.  Create different moods with your photographs, from romantic to somber, as you work in various settings and colors.  As an additional feature, your DPA Instructor will also provide powerful tips for working within the theme and details of the locale to create powerful portraits.
We will meet in the parking lot.  Then we will discuss light quality and seeing beyond the obvious natural beauty of this unique location as we head out into the field.  Please bring your DSLR or another type of digital camera that you use, a fully-charged battery, and the equipment that you can carry.  You should dress for the weather, wear comfortable shoes, and carry a bottle of water.
248 Oakland Avenue, SE
Atlanta, GA 30312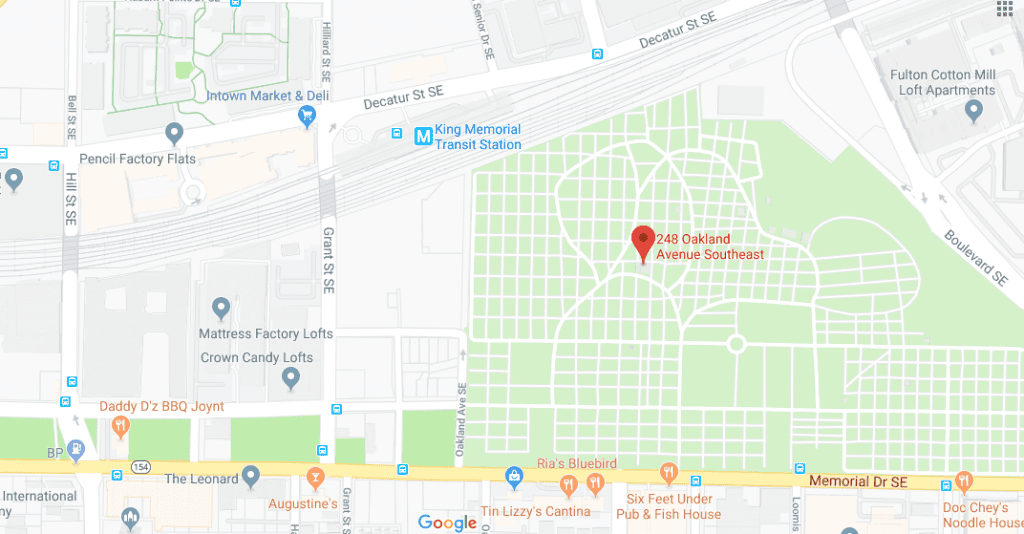 Call Digital Photo Academy at 1 877 372 2231. Lots of people seem to hang up if our welcome recording comes on instead of a live voice, but we promise to return your message within a day or two if you leave one with your name and number.  It would be even better if you included your e mail address as well as the date and city of the class you are considering.  If leaving a voice mail message is not your thing, please email us at DPAbooking@digitalphotoacademy.com.