[pix_slideshow data_slideshow='mt-tabor']
Mount Tabor Park
Mt. Tabor is Portand's tribute to Mt. Tabor in Israel and was named as such back in 1894, when the city built two reservoirs there, with 2 more added in 1911. It was John Olmsted, designer of NYC's Central Park, who recommended the city purchase 40 more lots on Mt. Tabor and the city park became a haven for the residents of the community.
As the panoramas shown in the above slide show, images shot by your DPA Instructor, Robbie McClaran, the park offers magnificent vistas including access to the Portland Skyline and Robbie will offer tips and techniques to make portfolio worthy images. This includes photo ops of misty trails, tranquil waterscapes and indigenous flora and fauna, as well as practice of the photo trick of panning, making use of the dog walkers, bikers, and other park visitors as they pass by.  The park is an extinct volcano, or rather a volcanic cinder cone.
Call Digital Photo Academy at 1 877 372 2231. Lots of people seem to hang up if our welcome recording comes on instead of a live voice, but we promise to return your message within a day or two if you leave one with your name and number.  It would be even better if you included your e mail address as well as the date and city of the class you are considering.  If leaving a voice mail message is not your thing, please email us at DPAbooking@digitalphotoacademy.com or Richard@digitalphotoacademy.com.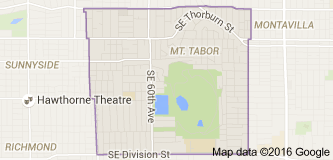 SE Salmon St
Portland, OR 97215