Morris Arboretum
[smartslider3 slider=163]
ASK ABOUT OUR BACK-TO-BACK SAME DAY WORKSHOP OFFER STARTING WITH A SIT-DOWN SESSION FOLLOWED BY A 3-HOUR DEMONSTRATION PHOTO SHOOT, LED BY A PROFESSIONAL PHOTOGRAPHER 
And in case you're interested, click here to check out some FREE SAMPLES of our ONLINE CLASSES.
Back in 1887 Morris Arboretum was established as a donation to the University of Pennsylvania, gifted by brother and sister, John and Lydia Morris, who, as heirs to their father's iron-manufacturing firm, had previously inhabited the charmed mansion as a summer getaway. The exterior of the majestic stone and glass structure is a photo op in itself but the interiors offer rich content for the camera via natural light bathing the old-world interiors from the large windows throughout the former home. Your instructor will help you work around composing dynamic still lives and making shadows work in your favor.
The 92 acres of sculpture gardens complete with 12,000 labeled plants and flowers are an inspiration for macro photography and studies in color. Your instructor will help you to develop a sense of Aperture Control on your camera so you can render a variety of photographic effects, from a focus on a single flower, while simultaneously blurring the background to enhance the brilliance of the main subject. There are also easy to learn tricks for filling the frame completely with a single flower, drawing the view into a winding abstraction of petals, stamens and an array of floral elements. Perhaps you might be interested in an even focus across a panorama of lawns, hedges, flowers, sculptures and winding sidewalks to convey the total narrative.
Learn Shutter Speed Control at the Garden Railway Waterfall, or landscape imagery Along East Brook. Learn the art of panning as you focus on a busy bee engaged in pollination activities from flower to flower amongst the saturated orange Butterfly Weeds. Plenty of other colors are around from yellows, purples, greens, whites and reds.
As for the grand greenhouse there is an easy to learn technique for photographing buildings built completely from glass. The images can range from dizzying patterns and abstractions to architectural studies silhouetted against the sky. Then working for best results while making images inside the space is easy with a few tips provided to avoid glare and harsh light.
The fee to enter the arboretum is $18 for seniors and $20 for everyone else.
100 E Northwestern Ave Philadelphia, PA 19118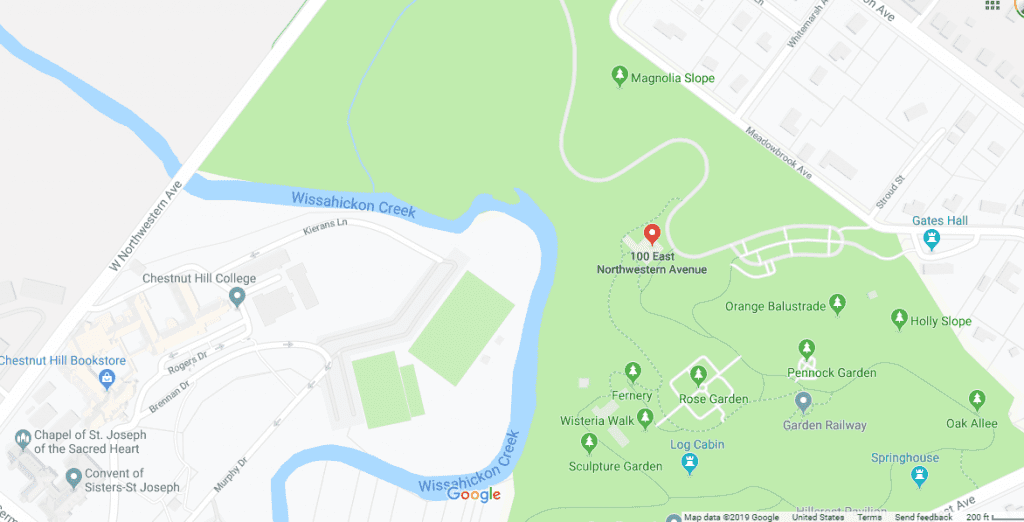 Call Digital Photo Academy at 1 877 372 2231. Lots of people seem to hang up if our welcome recording comes on instead of a live voice, but we promise to return your message within a day or two if you leave one with your name and number.  It would be even better if you included your e mail address as well as the date and city of the class you are considering.  If leaving a voice mail message is not your thing, please email us at DPAbooking@digitalphotoacademy.com.