Minneapolis Institute of Art
[pix_slideshow data_slideshow='mia']
ASK ABOUT OUR BACK-TO-BACK SAME DAY WORKSHOP OFFER STARTING WITH A SIT-DOWN SESSION FOLLOWED BY A 3-HOUR DEMONSTRATION PHOTO SHOOT, LED BY A PROFESSIONAL PHOTOGRAPHER 
And in case you're interested, click here to check out some FREE SAMPLES of our ONLINE CLASSES.
The grand structure of the museum began in 1914 and was the vision of Stanford White and his world renown firm of the day. In 1974 another architectural style was blended in by Japanese architect, Kenzo Tange. In 2006 a third artist, Michael Graves, respectfully combined the neoclassical elegance of White's creation with Tange's minimalist style. It all works together and each aspect of the building offers powerful content for urban photo ops. But in February, the city is likely to be more than chilly so the major emphasis of this session is the interior of MIA and there is a lot to capture.
Your DPA instructor will help you create compelling layouts of the colorful glass Chilooly's suspended from the ceiling in Medusa-like orbs. Or capture the dizzying array of antiquities throughout the galleries, in artistic rendering, with depth of field techniques that help to tell a story of their own. Portraits of individuals who have come to enjoy the museum also offer photos that can create jarring balances, from dramatic to humorous.Then there are paintings and modern sculptures to accessorize the visitors and they can be showcased with leading line or Rule of Third techniques and other composition approaches that will enable you to build on your own signature style of making images.
2400 3rd Ave S, Minneapolis, MN 55404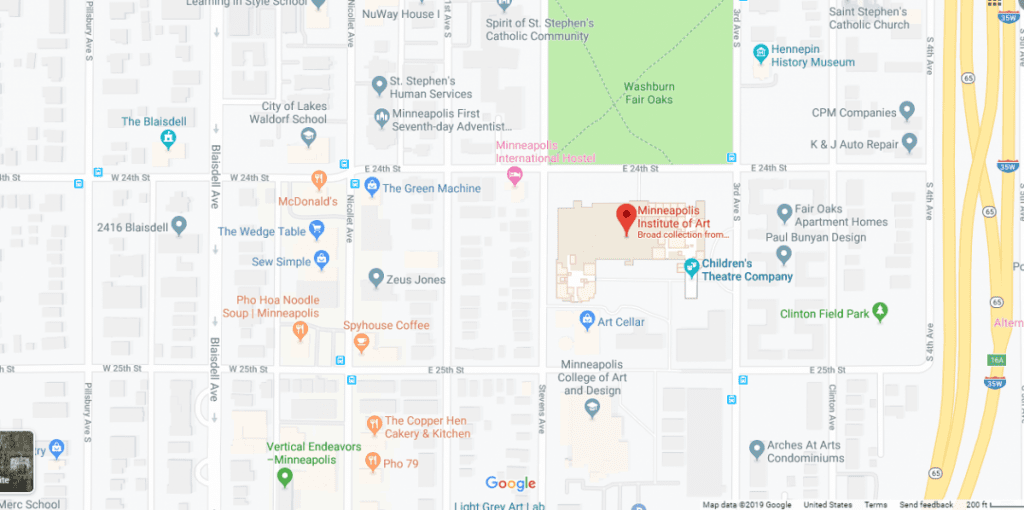 Call Digital Photo Academy at 1 877 372 2231. Lots of people seem to hang up if our welcome recording comes on instead of a live voice, but we promise to return your message within a day or two if you leave one with your name and number.  It would be even better if you included your e mail address as well as the date and city of the class you are considering.  If leaving a voice mail message is not your thing, please email us at DPAbooking@digitalphotoacademy.com or Richard@digitalphotoacademy.com.