Minneapolis Farmer's Market
[smartslider3 slider=149]
ASK ABOUT OUR BACK-TO-BACK SAME DAY WORKSHOP OFFER STARTING WITH A SIT-DOWN SESSION FOLLOWED BY A 3-HOUR DEMONSTRATION PHOTO SHOOT, LED BY A PROFESSIONAL PHOTOGRAPHER 
And in case you're interested, click here to check out some FREE SAMPLES of our ONLINE CLASSES
The Minneapolis Farmers Market has come a long way from its humble beginnings in 1876. At that time, people journeyed to the market on horse and buggy to gather their fresh produce. Over the years the market gradually expanded to include 400+ vendors, making it the largest purveyor of fresh fruit in the country by 1891. After three location changes, the market settled permanently to a space on Lyndale Avenue North, where it remains today.
Join your DPA instructor on this fun photographic romp through the vibrant Minneapolis Farmers Market.  Zoom your camera lens close to the produce and work on your macro photography skills. Take frame-worthy still life compositions of the countless fruits and vegetables in front of you. Find abstract and interesting patterns while capturing the dynamic colors that surround you.
Whether you are photographing sellers or buyers, opportunities for environmental portraiture abound at the farmers market. Use your long lens and take a candid photo of an unwitting subject, or build up your bravery and ask a stranger or classmate to pose.
Limited depth-of-field is an important consideration in macro photography. Learn how to focus on an object while blurring the background – this can make an image really POP! Here are some examples of shallow depth-of-field macro photography taken at the Minneapolis Lyndale Farmers Market.
Please bring your digital camera, and any other photographic equipment you would like to use. Please dress for the weather and wear your most comfortable shoes.
312 East Lyndale Ave N
Minneapolis, MN 55405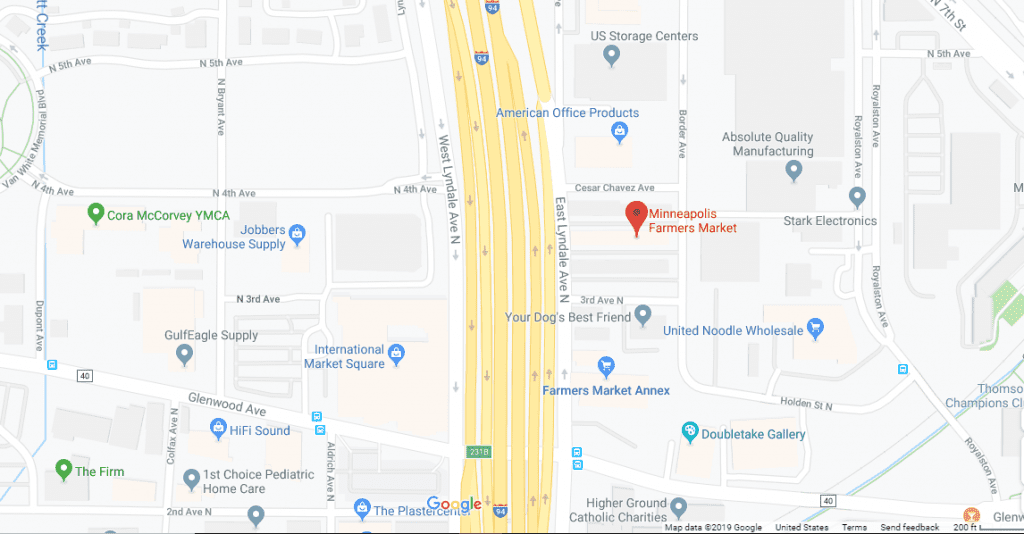 Call Digital Photo Academy at 1 877 372 2231. Lots of people seem to hang up if our welcome recording comes on instead of a live voice, but we promise to return your message within a day or two if you leave one with your name and number.  It would be even better if you included your e mail address as well as the date and city of the class you are considering.  If leaving a voice mail message is not your thing, please email us at DPAbooking@digitalphotoacademy.com.