[pix_slideshow data_slideshow='mahoneys-garden-center']
Mahoney's Garden Center
Capture the Glorious Color of the Mahoney's Garden Center
To the avid gardener, Mahoney's Garden Center is an absolute necessity, and the go-to resource since 1959, but this rustic locale is also a photographer's delight. From the colorful orchids and exotic cacti, along with rows and rows of vibrant blossoms, the shooter can use their lens to channel 19th century impressionist painters. Your DPA instructor will offer composition techniques to turn a lackluster snapshot to a portfolio worthy landscape. Your macro shots become still life images that can be printed to hang on your wall at home or in the office. Closeups of the produce and fruit can help you hone in on your signature style while creating compelling abstractions.
Your instructor will also show you how the variety of flowers can serve to enhance an ordinary portrait, bringing your model to life in a flattering and dramatic fashion. In fact more than one pro photographer uses the locale for their commercial portrait assignments. Whether capturing a nearby gardener, on-site florist or even a co-student, learn to use flowers and plants to help any nervous portrait subject to blossom into a dynamic personality. Maybe you will even leave with some killer images of yourself.
Call Digital Photo Academy at 1 877 372 2231. Lots of people seem to hang up if our welcome recording comes on instead of a live voice, but we promise to return your message within a day or two if you leave one with your name and number.  It would be even better if you included your e mail address as well as the date and city of the class you are considering.  If leaving a voice mail message is not your thing, please email us at DPAbooking@digitalphotoacademy.com or Richard@digitalphotoacademy.com.
Meet your instructor at the entrance of the location at 242 Cambridge Street, Winchester, MA, 01890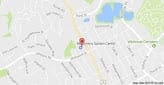 242 Cambridge Street
Winchester, MA, 01890