[pix_slideshow data_slideshow='letchworth-village']
Letchworth Village
Letchworth Village is a photographer's dream no matter where one points their camera lens. On second thought, maybe Letchworth Village is more of a nightmare, with a sense of fore-boding that inspires creativity. The community was built in 1911 including a hospital, a library, a religious center, dormitories and everything necessary for day to day living. Mentally and physically challenged people spent their entire lives in this setting of 130 state run buildings. In 1996 the government closed the facility down. To see it now with nature reinstating its domain and remnants of the time human existence prevailed, a compelling setting for the next Stephen King novel exists.  Your Digital Photo Academy instructor, Rick Gerrity, will share tips and techniques to work with this very tricky lighting.
Check out the slide show above and meet Isreal, who manages TFS (which stands for The Filling Station), formally a gas station but now a great burger joint with killer milkshakes and photo ops in and of itself. This is where we'll take an hour to eat and shoot and then return to the field for some great nature photography, back along a trail behind Letchworth acreage. By the way, Isreal's mother was a nurse for 25 years at Letchworth Village, so he has lots of stories to share.
Take the Metro North  70 minute ride on the Pascack Valley Line from Penn Station to the end of the line at Spring Valley.  DPA staff will come pick you up at the Spring Valley Train Station, then a 21 minute drive to Letchworth Village or make the 1 hour and 10 minute scenic drive via the Palisades Interstate Parkway from the city yourself and meet at Letchworth Village Road in Stony Point, 10980.  Driving Directions from NYC.
Call Digital Photo Academy at 1 877 372 2231. Lots of people seem to hang up if our welcome recording comes on instead of a live voice, but we promise to return your message within a day or two if you leave one with your name and number.  It would be even better if you included your e mail address as well as the date and city of the class you are considering.  If leaving a voice mail message is not your thing, please email us at DPAbooking@digitalphotoacademy.com or Richard@digitalphotoacademy.com.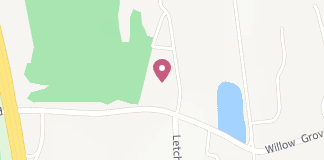 Letchworth Village Rd.
Stony Point, NY 10980