Lake Harriet Bandshell Park
[pix_slideshow data_slideshow='lake-harriet-bandshell']
ASK ABOUT OUR BACK-TO-BACK SAME DAY WORKSHOP OFFER STARTING WITH A SIT-DOWN SESSION FOLLOWED BY A 3-HOUR DEMONSTRATION PHOTO SHOOT, LED BY A PROFESSIONAL PHOTOGRAPHER 
And in case you're interested, click here to check out some FREE SAMPLES of our ONLINE CLASSES
The picturesque Band Shell at Lake Harriet, when not being used for weddings, movie screenings, or concerts, is an excellent setting for pure architectural photography. The Band Shell and its surrounding buildings are situated right on the edge of the water, and are castle-like in their architectural stylings.
This lakeside location will afford you a very unique photographic opportunity. You will be able to create beautiful architectural photographs while also capturing rippling water reflections – all in the same image.
  There are endless angles from which to photograph the Band Shell, making it a perfect location to expand upon your compositional skills. Your DPA instructor will teach you how to use horizontal, vertical, and diagonal lines to your advantage. Lines can be very powerful elements within an image – they lead the viewer's eye into the photo and establish different moods.
Work with the lines in front of you – before you frame your shot consciously ask yourself how you might use them to add something to the image you are composing.
Please bring a fully charged digital camera, an extra charged battery (if you have one,) and any other photographic equipment you would like to use during the class. Please dress for the weather and wear your most comfortable shoes.
4135 W Lake Harriet Pkwy, Minneapolis, MN 55409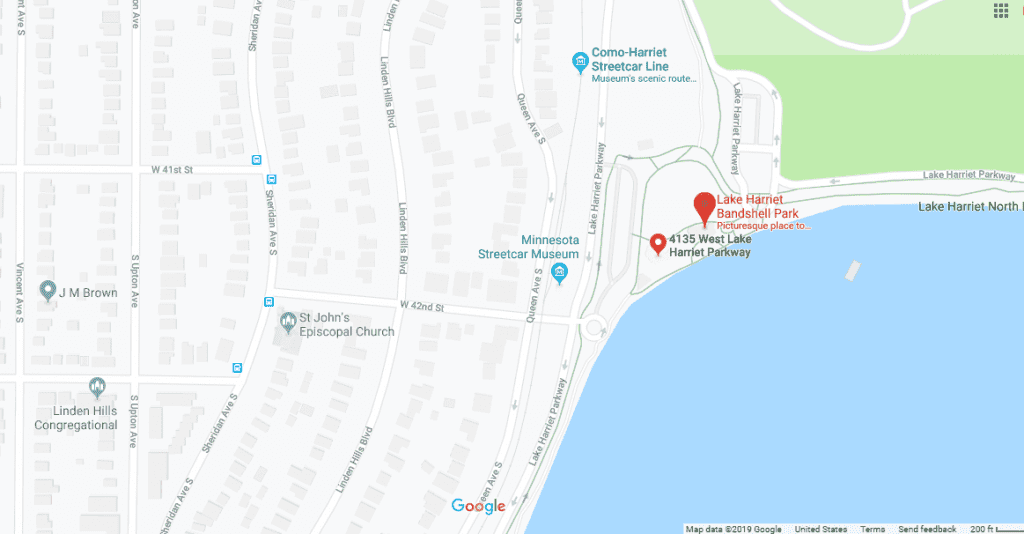 Call Digital Photo Academy at 1 877 372 2231. Lots of people seem to hang up if our welcome recording comes on instead of a live voice, but we promise to return your message within a day or two if you leave one with your name and number.  It would be even better if you included your e mail address as well as the date and city of the class you are considering.  If leaving a voice mail message is not your thing, please email us at DPAbooking@digitalphotoacademy.com or Richard@digitalphotoacademy.com.