Jason Oh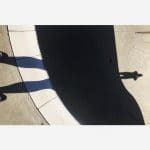 As a videographer and still photographer for "Atlanta EATS tv," you may well have already seen Jason Oh's compelling and sumptuous images of restaurant cuisine as well as the portraits of the patrons of dozens of Atlanta establishments. There are 20 examples of Jason's work in the slide show herein but to see more go to Jason's Instagram page, hell5j. This young photographer has a unique perspective with his camera which may well emanate from his world wide multi-cultural experiences. The son of a Stanford professor of Aerodynamics, Jason was born in San Jose but at age 5 his parents brought him back to Seoul where they still live. Jason has also visited and lived in many other places around the world including Japan, Singapore, Australia, Indonesia and France. His images, still and moving, reflect a soulful sensibility that conveys an individualistic local spirit versus a mass market formula.
Jason came back, state-side, after developing his eye as a youth in Seoul. Once in Atlanta, completing his degree in Film from Emory, he set up permanent roots with his wife, former publicist for Hyundai in Korea, and baby daughter with another on the way come April, 2018. It seems imagery is in his family forever, carried forth by daughter, Lena who has her own Instagram page, handle moottttoo, named after the family cat.
Call Digital Photo Academy at 1 877 372 2231. Lots of people seem to hang up if our welcome recording comes on instead of a live voice, but we promise to return your message within a day or two if you leave one with your name and number. It would be even better if you included your e mail address as well as the date and city of the class you are considering. If leaving a voice mail message is not your thing, please email us at DPAbooking@digitalphotoacademy.com or Richard@digitalphotoacademy.com.
[pix_slideshow data_slideshow='jason-oh']