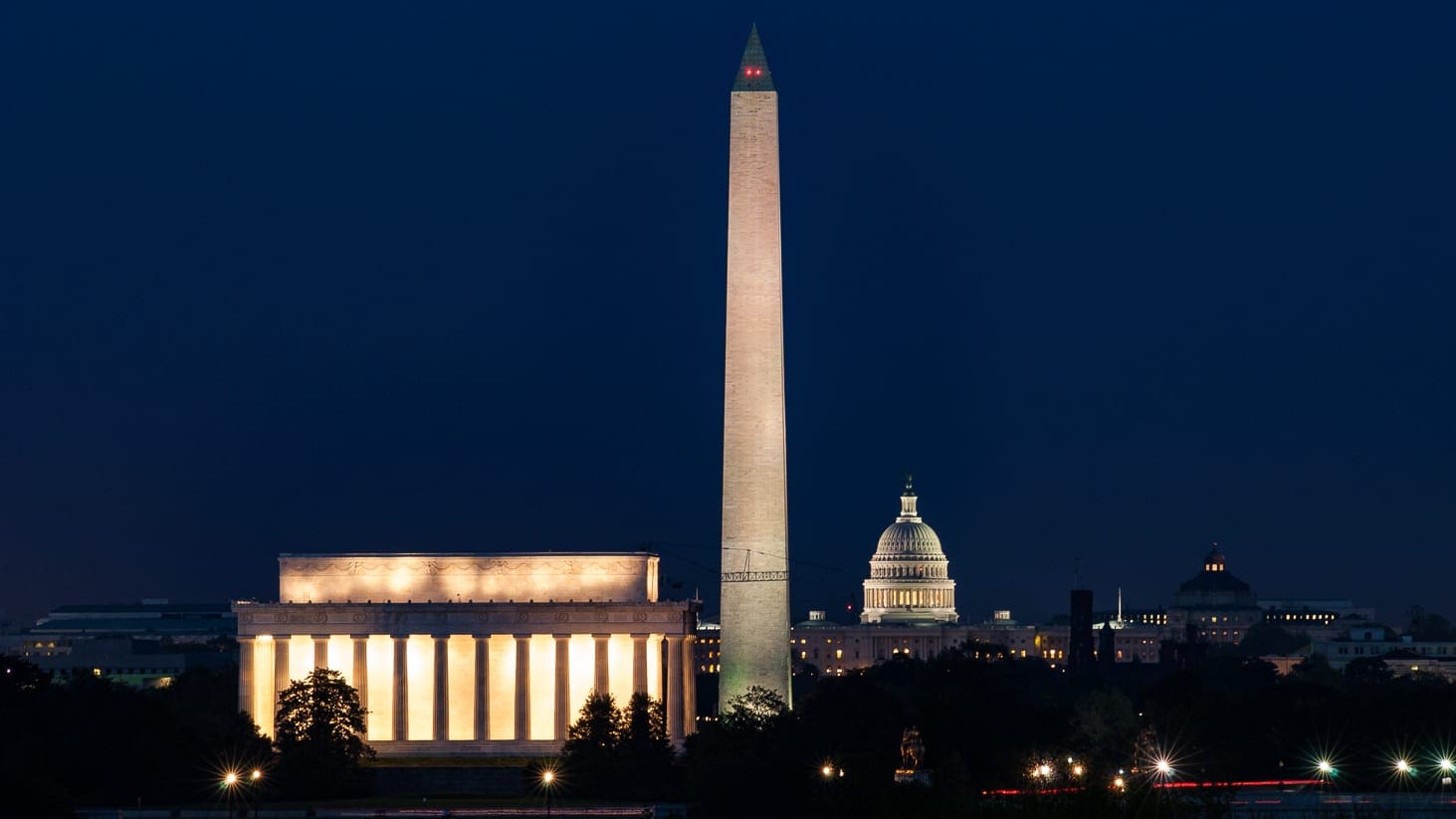 Icons of DC in Low Light and at Night
In this class you will have a chance to create your own iconic photos of Washington DC. The class will start at the US Marine Corps War Memorial (aka Iwo Jima Memorial) before sunset. You will learn how to get the correct exposure even when your camera's meter might be fooled. From there the class will take a short walk to the edge of Arlington National Cemetery where you will learn about creating mood in your images. Next we will stand at the base of the Netherlands Carillon for the view that has become what is know as the "signature shot" of Washington DC. The Lincoln Memorial, Washington Monument and the US Capitol all line up with the Potomac River and Memorial Bridge in the foreground. As the light fades you will learn to use long exposures and the choices you have in Low Light and Night situations. Finally a walk back to the US Marine Corps War Memorial to practice what you have learned. If we are lucky and the weather cooperates we will also make photos of the rising full moon! Learn how to make photos of the moon so that it has surface detail and is not just a white disc in the sky.
Vincent Knaus first started making Night and Low Light photos in 1982 when he lived in Belgium. Using film, exposures could be as long as 8 hours under the light of a full moon.
There is plenty of parking at the US Marine Corps War Memorial. For those who want to travel via Metro, the Rosslyn Metro Station is about a ten minute walk away. We will be walking during class but it's not more than a mile or so. Dress for the weather and bring your tripod if you have one.
Call Digital Photo Academy at 1 877 372 2231. Lots of people seem to hang up if our welcome recording comes on instead of a live voice, but we promise to return your message within a day or two if you leave one with your name and number.  It would be even better if you included your e mail address as well as the date and city of the class you are considering.  If leaving a voice mail message is not your thing, please email us at DPAbooking@digitalphotoacademy.com or Richard@digitalphotoacademy.com.

Arlington, VA 22209