Houston Museum District
Houston has one of the biggest Museum Districts in the nation, with walking and biking paths and MetroRail stations located for easy access, making it easier to get around and not worry about parking.
The area is comprised of 19 museums, galleries, cultural centers and community organizations dedicated to promoting art, science, history and culture all located within approximately a 1.5 mile radius of the Mecom Fountain in Hermann Park.
Call Digital Photo Academy at 1 877 372 2231. Lots of people seem to hang up if our welcome recording comes on instead of a live voice, but we promise to return your message within a day or two if you leave one with your name and number.  It would be even better if you included your e mail address as well as the date and city of the class you are considering.  If leaving a voice mail message is not your thing, please email us at DPAbooking@digitalphotoacademy.com or Richard@digitalphotoacademy.com.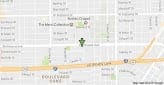 1401 Richmond Ave #290
Houston, TX 77006