Hayes Valley
Imagine that you've been hired to shoot photos of this colorful, little neighborhood in San Francisco for an article in a national magazine. Your DPA instructor will lead a small group of photographers on a rewarding quest to fulfill an assignment for a fictitious magazine. But the theme will focus on portraits! There are ways to capture people on the street as they go about their daily lives and capture an essence of who they might be. And of course the instructor will help you to make appealing and dynamic images of strangers but even of yourself and your class mates. This should be a fun day and include making new friendships with your class mates.
There will be quite a bit of walking so wear comfortable shoes and dress for the weather. Please bring only the kit that you can carry and with a battery that is fully charged.
Call Digital Photo Academy at 1 877 372 2231. Lots of people seem to hang up if our welcome recording comes on instead of a live voice, but we promise to return your message within a day or two if you leave one with your name and number. It would be even better if you included your e mail address as well as the date and city of the class you are considering. If leaving a voice mail message is not your thing, please email us at DPAbooking@digitalphotoacademy.com or Richard@digitalphotoacademy.com.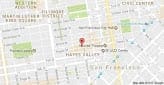 500 Hayes St.
San Francisco,  CA  94102