Gas Works Park
[pix_slideshow data_slideshow='gas-works-park']
ASK ABOUT OUR BACK-TO-BACK SAME DAY WORKSHOP OFFER STARTING WITH A SIT-DOWN SESSION FOLLOWED BY A 3-HOUR DEMONSTRATION PHOTO SHOOT, LED BY A PROFESSIONAL PHOTOGRAPHER 
And in case you're interested, click here to check out some FREE SAMPLES of our ONLINE CLASSES
The history of Gas Works Park goes back to 1906, when the area was used to proliferate gas from coal. The once industrious plant has been closed for over 60 years, but has become a wonderful public space with many things to photograph. The ancient machines have been painted vibrant colors that can make stunning images if well-composed. The park has a very inviting and family-friendly vibe, but it is up to the photographer to capture this atmosphere in their photos. Your DPA instructor will offer you the techniques to structure your images to be appealing and mood-laden.
It could be the gritty tone from the rustic structures that catch your eye, or the comforting feel from the skyline. Gas Works Park is filled with a plethora of colors and textures, two great features for an outdoor photo-shoot.
By the end of the class, you should be familiar with all of the classic principles of composition. Fundamentals such as the 'Rule of Thirds' or 'Leading Lines' will ensure that your photographs are viewed in the way you have designed. Should the eye scan across the photo, or should it look behind the subject… Composition is what makes the image.
2101 N Northlake Way, Seattle, WA 98103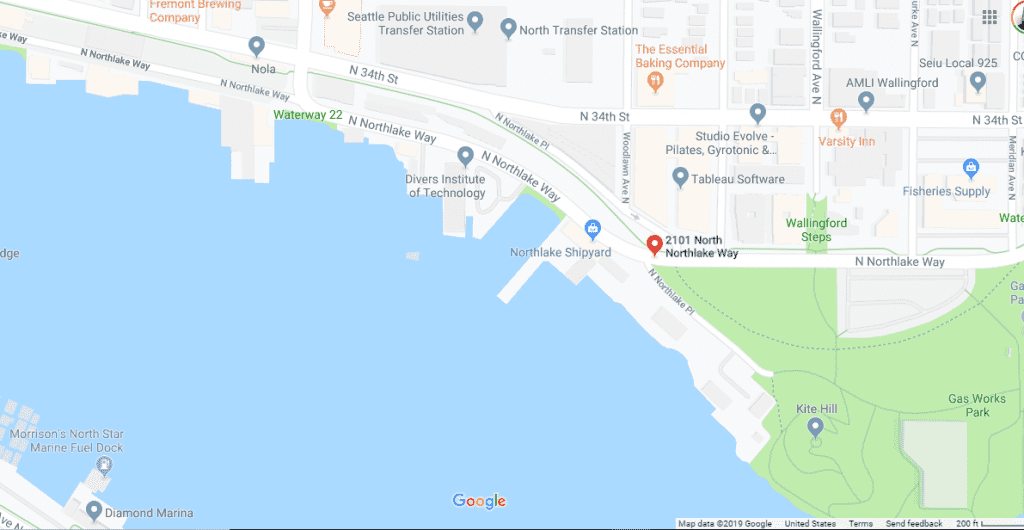 Call Digital Photo Academy at 1 877 372 2231. Lots of people seem to hang up if our welcome recording comes on instead of a live voice, but we promise to return your message within a day or two if you leave one with your name and number.  It would be even better if you included your e mail address as well as the date and city of the class you are considering.  If leaving a voice mail message is not your thing, please email us at DPAbooking@digitalphotoacademy.com.