Ferry Building
[pix_slideshow data_slideshow='ferry-building']
ASK ABOUT OUR BACK-TO-BACK SAME DAY WORKSHOP OFFER STARTING WITH A SIT-DOWN SESSION FOLLOWED BY A 3-HOUR DEMONSTRATION PHOTO SHOOT, LED BY A PROFESSIONAL PHOTOGRAPHER 
And in case you're interested, click here to check out some FREE SAMPLES of our ONLINE CLASSES
Join one of DPA's award-winning instructors  for a morning at the San Francisco ferry building and farmer's market.  Learn how to maximize your composition skills, both while shooting and when processing your images.
The first part of this class will focus on learning how to pick a lens, adjust your settings, and use light to create images with effective compositions.  The second part will involve an image critique and learning how tools like Nik Software's Color Efex let you further create a unique image.
This class will be a lot of fun, and the farmer's market also provides some great food to eat before and after shooting!
Meet outside the north entrance of the ferry building, along the north side of the building.
1 Ferry Building
San Francisco, CA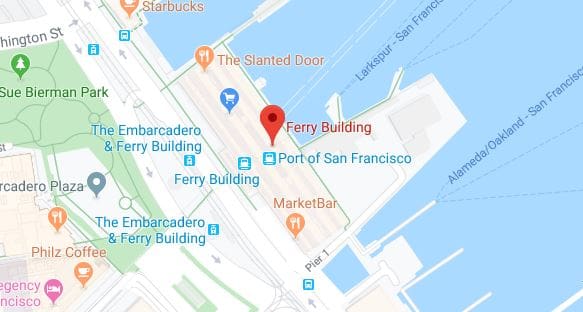 Call Digital Photo Academy at 1 877 372 2231. Lots of people seem to hang up if our welcome recording comes on instead of a live voice, but we promise to return your message within a day or two if you leave one with your name and number.  It would be even better if you included your e mail address as well as the date and city of the class you are considering.  If leaving a voice mail message is not your thing, please email us at DPAbooking@digitalphotoacademy.com or Richard@digitalphotoacademy.com.