[pix_slideshow data_slideshow='fair-park']
 Fair Park
Described as a photographer's dream, Fair Park's unique architecture, murals, and sculptures make for fantastic images even when the fair is not in town.
The site of the 1936 Texas Centennial Exposition, Fair Park boasts the world's largest collection of Art Deco Exhibit Buildings, art, and sculpture.
Murals are the perfect backdrops for portraits of passers-by. Here is a perfect example of the special opportunities this setting presents. Tree branches and foliage surround a gorgeous Art Deco structure, the canvas for a large, colorful mural. A statue stands to the side, ready for a photographer to make it look eerily alive.
Another one of the many tips and techniques your instructor will teach you is the rule of thirds. In the above example, a grid is already supplied by the design of the façade. Dividing the frame into vertical and horizontal thirds helps even the most experienced photographers place major focal points of the image.
Take photos of shopping displays — venders arrange their goods in the most visually appealing way, practically begging you to photograph still-lifes.
When the fair is in town, even more opportunities present themselves. The velvety effect of the fountain's blurred spray and the light patterns on the ferris wheel are both results of experimentation with shutter speed, just another of the tips you can learn during the class!
Call Digital Photo Academy at 1 877 372 2231. Lots of people seem to hang up if our welcome recording comes on instead of a live voice, but we promise to return your message within a day or two if you leave one with your name and number.  It would be even better if you included your e mail address as well as the date and city of the class you are considering.  If leaving a voice mail message is not your thing, please email us at DPAbooking@digitalphotoacademy.com or Richard@digitalphotoacademy.com.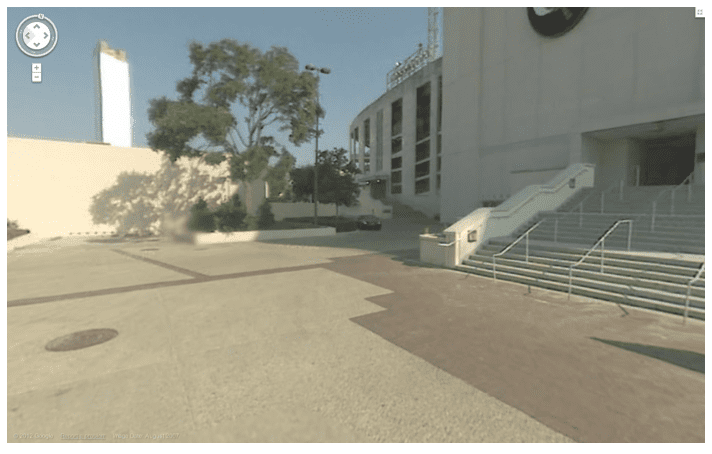 In front of stadium steps
Cotton Bowl Circle
DALLAS, TEXAS 75315