Detroit Midtown
[pix_slideshow data_slideshow='detroit-midtown']
ASK ABOUT OUR BACK-TO-BACK SAME DAY WORKSHOP OFFER STARTING WITH A SIT-DOWN SESSION FOLLOWED BY A 3-HOUR DEMONSTRATION PHOTO SHOOT, LED BY A PROFESSIONAL PHOTOGRAPHER 
Midtown, home to most of the city's cultural institutions, Wayne State University, and the Detroit Medical Center, is undoubtedly the hippest area in Detroit. This cultural melting pot is literally filled to the brim with photographic opportunities.
Learn new compositional techniques as you walk along the streets of Midtown, your camera in hand. Use the concept of leading lines to draw your viewers' eye across your image.
Public art is prevalent in Midtown, and during this class you will learn the necessary skills to photograph art successfully. Photograph the artwork by itself, or use it as a background for an environmental portrait.
We will meet at the DIA by Rodin's thinker statue, located at 5200 Woodward Ave, Detroit MI, 48202. Please bring your fully charged digital camera, and any other photographic equipment you would like to use during the class. Please dress for the weather and wear your most comfortable shoes.
5200 Woodward Ave
Detroit, MI 48202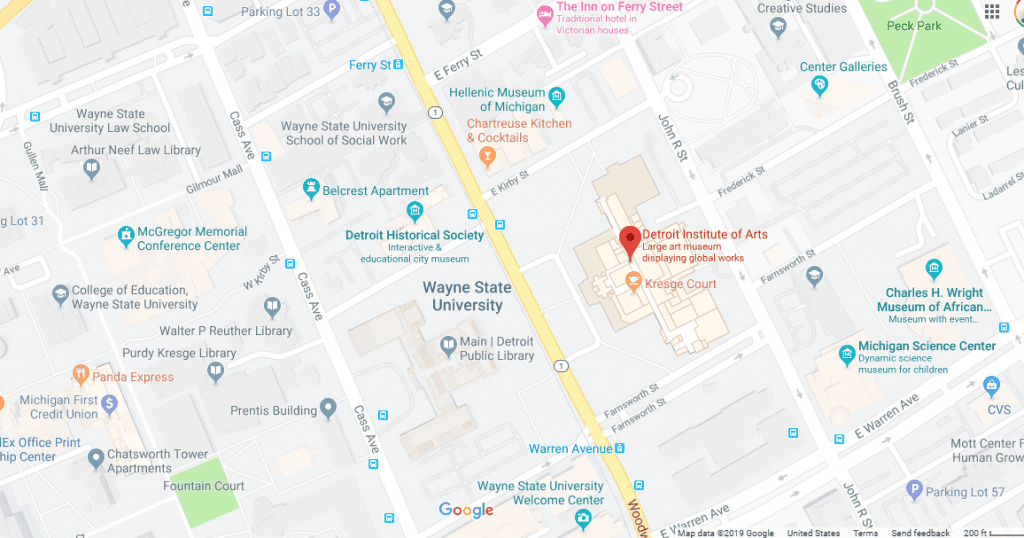 Call Digital Photo Academy at 1 877 372 2231. Lots of people seem to hang up if our welcome recording comes on instead of a live voice, but we promise to return your message within a day or two if you leave one with your name and number.  It would be even better if you included your e mail address as well as the date and city of the class you are considering.  If leaving a voice mail message is not your thing, please email us at DPAbooking@digitalphotoacademy.com or Richard@digitalphotoacademy.com.