[pix_slideshow data_slideshow='corktown']
Corktown is the oldest neighborhood in Detroit – although the city of Detroit is twice as old. Corktown is listed on the National Register of Historic Places and is designated as a City of Detroit Historic District.  Corktown is located just west of the downtown commercial district, bounded by Michigan Avenue, Porter Street, and the Lodge Freeway. 
The original buildings in Corktown are Federal style detached homes and rowhouses build by Irish settlers. Many of these settlers migrated to the U.S. from Ireland's City of Cork – hence the name Corktown.  As the years passed, modestly sized Victorian townhouses with Italianate, Gothic, and Queen Anne elements were constructed. These houses make for excellent photographic subjects – being in Corktown is like being transported back in time, and your photos will reflect that.
This class will focus on outdoor architectural photography, using available light. Learn to look at the houses of Corktown as potential works of art – use their interesting colors and unique architectural stylings to make photographs you will want to look at for years to come.
Learn how to change your camera settings to get the correct exposure depending on the sunlight. The light will change from the morning to afternoon, and your DPA instructor will teach you how to adapt your settings to any lighting situation you may encounter.
Please bring your fully charged digital camera and any other photographic equipment you would like to use. Dress for the weather and wear your most comfortable shoes.
We will meet in the parking lot by St. Peters Episcopal Church, located at 1950 Trumbull Street, Detroit MI, 48216.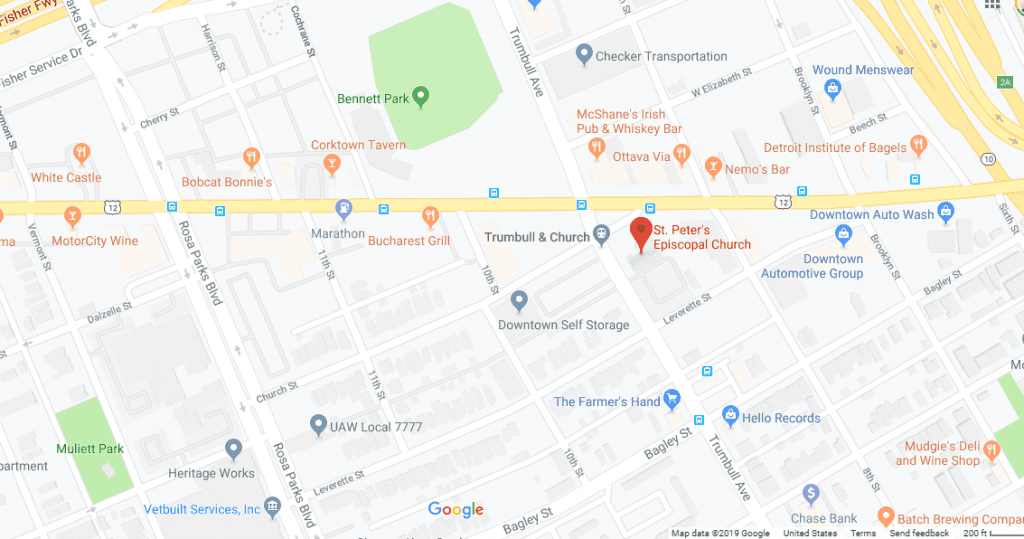 Call Digital Photo Academy at 1 877 372 2231. Lots of people seem to hang up if our welcome recording comes on instead of a live voice, but we promise to return your message within a day or two if you leave one with your name and number.  It would be even better if you included your e mail address as well as the date and city of the class you are considering.  If leaving a voice mail message is not your thing, please email us at DPAbooking@digitalphotoacademy.com.