Cathedral Park and St. Johns Bridge
St. John's Bridge,also known as Cathedral Park, is located near the Willamette River. The buttresses and piers of the St John's bridge, are breathtaking and soaring to the spirit. The gothic columns are a tribute to the heroic efforts of early building pioneers that created this monumental suspension bridge. The serene environment matched with architectural creativity, make this location a photographer's delight. Your instructor will provide easy to learn photography tips to turn snapshots into portfolio worthy images, allowing you to blend oversized man made elements within natural settings in a powerful way.
Call Digital Photo Academy at 1 877 372 2231. Lots of people seem to hang up if our welcome recording comes on instead of a live voice, but we promise to return your message within a day or two if you leave one with your name and number.  It would be even better if you included your e mail address as well as the date and city of the class you are considering.  If leaving a voice mail message is not your thing, please email us at DPAbooking@digitalphotoacademy.com or Richard@digitalphotoacademy.com.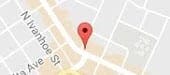 St Johns Bridge
Portland, OR 97203