Boston Public Garden
[pix_slideshow data_slideshow='boston-public-garden']
A photographer's delight wherever one points their camera lens, this vintage park established just before the Civil War, offers photo ops in the form of waterscapes, bubbling fountains, topiaries, dramatic statues, flowers, bikers, dog walkers and even a small cemetery. Your instructor will help you to choose from a myriad of composition strategies to tell your story including a bug's eye view of flowers from below, if you are willing to shoot from the ground up. Or take the opposite approach with a bird's eye view from atop a statue accessorized with a leading lines formation of topiaries below. How about panning as a skateboarder or bike rider passes by. Your lessons will also provide insights to shutter speed control, allowing you to capture the split second of a droplet in a fountain or a velvety smooth impression of the moving water as it flows through its cycle.
Call Digital Photo Academy at 1 877 372 2231. Lots of people seem to hang up if our welcome recording comes on instead of a live voice, but we promise to return your message within a day or two if you leave one with your name and number.  It would be even better if you included your e mail address as well as the date and city of the class you are considering.  If leaving a voice mail message is not your thing, please email us at DPAbooking@digitalphotoacademy.com.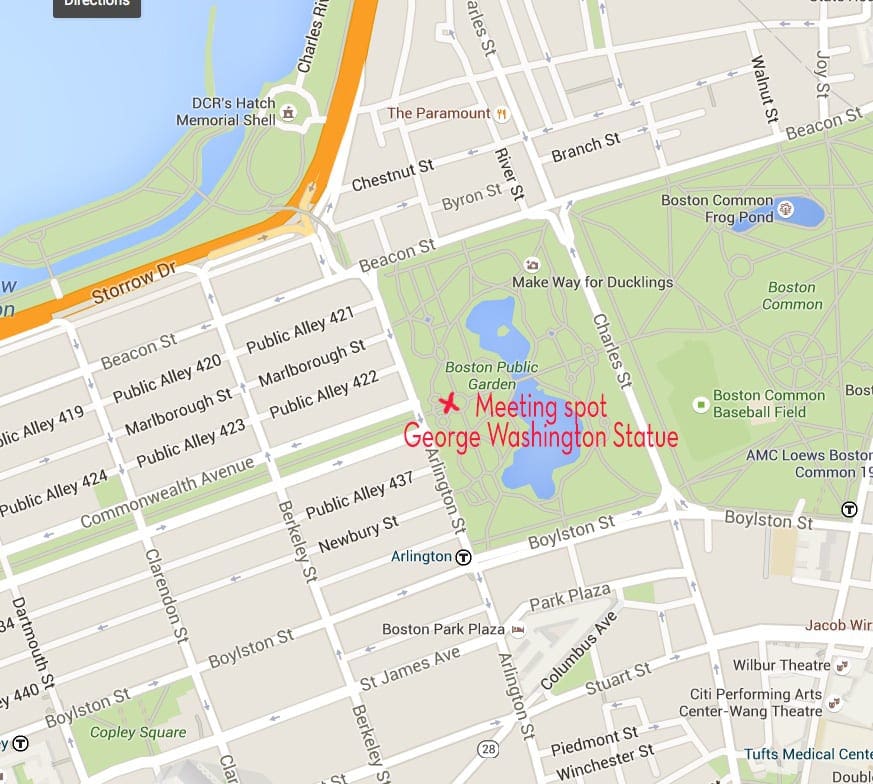 There is a parking garage under the Boston Public Garden and Boston Common. Enter on Charles Street.
Meet at the statue of George Washington on his horse – Arlington Street entrance to the Public Garden, see map.
Boston, MA 02108