Belle Isle Nature Center
[smartslider3 slider=175]
ASK ABOUT OUR BACK-TO-BACK SAME DAY WORKSHOP OFFER STARTING WITH A SIT-DOWN
SESSION FOLLOWED BY A 3-HOUR DEMONSTRATION PHOTO SHOOT, LED BY A PROFESSIONAL PHOTOGRAPHER
And in case you're interested, click here to check out some FREE SAMPLES of our ONLINE CLASSES
Belle Isle State Park should be the frequent stomping grounds of anyway who can make their way to this scenic and vibrant destination. And the locale is certainly convenient for any metro Detroit resident, also free if you bring ID.
For photography buffs, the Belle Isle Nature Center is particularly ideal, beginning with the interesting contours of the circular structure which houses the birds, bees, reptiles and mammals all of which are indigenous to Belle Isle. The building itself has an interesting shape and with the surrounding trees and shrubs there is a lesson in landscape photography.
Try a close up to capture the expressive face of an Eastern box turtle, a salamander or even an American toad! Fill the frame with the subject and your viewer will be charmed. A macro shot of bees at work within the beehive itself, can be compelling or catch one or two honeybees out and about atop a colorful flower. Your DPA instructor will demonstrate and supervise use of Aperture Priority to properly showcase the bee, stripes, fine hairs, wings and all.
The timing of the workshop will even allow photography of deer while they are being fed and for those who choose to do so, you will be invited to feed the friendly creatures yourself. There is nothing more delightful than a close-up of a deer's face while they are munching on a tomato or some other tidbit.
Your instructor will help you capture fish in their environs without losing the vibrant colors of a Pumpkinseed Sunfish or Longnose gar, even though the shot is behind glass.
You will leave with a portfolio of wonderful images and your instructor will be sure and guide you so your photographs tell the full story of your excursion.
176 Lakeside Dr, Detroit, MI 48207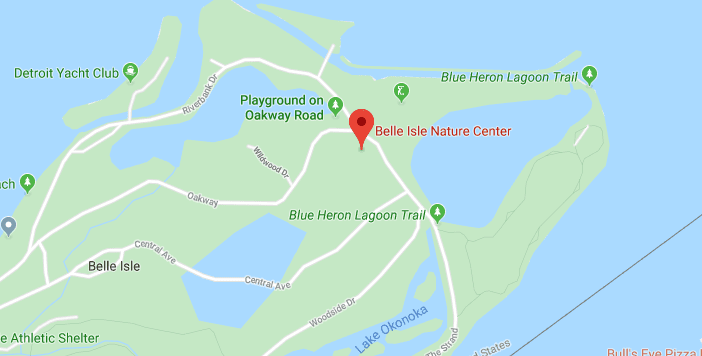 Call Digital Photo Academy at 1 877 372 2231. Lots of people seem to hang up if our welcome recording comes on instead of a live voice, but we promise to return your message within a day or two if you leave one with your name and number.  It would be even better if you included your e mail address as well as the date and city of the class you are considering.  If leaving a voice mail message is not your thing, please email us at DPAbooking@digitalphotoacademy.com.