[pix_slideshow data_slideshow='bath-house']
The Bath House of White Rock Lake
The fact that the Bath House is not open on Sundays is irrelevant because the core of this setting is the unmanicured vegetation and numerous animal species along side the lake side photo ops. ALthough it is placed in the midst of Dallas, the setting is serene, filtering out much of the distraction that accompanies city life…an iconic presence of East Dallas. The outer structure of the bath house offers creative interpretation of architectural photography and the bike lanes and unadorned landscapes offer an interpretation of days gone by with your camera.
Meet your Digital Photo Academy instructor at 521 East Lawther Drive, Dallas, 75218 in front of the Bath House steps and then together you all will go to the rear of the building lake side.
Call Digital Photo Academy at 1 877 372 2231. Lots of people seem to hang up if our welcome recording comes on instead of a live voice, but we promise to return your message within a day or two if you leave one with your name and number.  It would be even better if you included your e mail address as well as the date and city of the class you are considering.  If leaving a voice mail message is not your thing, please email us at DPAbooking@digitalphotoacademy.com or Richard@digitalphotoacademy.com.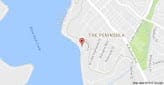 521 E Lawther Dr
Dallas, TX 75218