Barrio Viejo
[smartslider3 slider=107]
ASK ABOUT OUR BACK-TO-BACK SAME DAY WORKSHOP OFFER STARTING WITH A SIT-DOWN SESSION FOLLOWED BY A 3-HOUR DEMONSTRATION PHOTO SHOOT, LED BY A PROFESSIONAL PHOTOGRAPHER 
And in case you're interested, click here to check out some FREE SAMPLES of our ONLINE CLASSES.
Your DPA Instructor knows where to take you to find the glimmer of the old west buildings that cropped up in the late 1800's when immigrants came from 5 continents to find a better life. Little neighborhood homes emerged from a poverty ridden community when the Southern Pacific Railroad came to town and with it brought manual labor, an income that was a path to a higher standard of living.
These old buildings are still there and now brightly painted, bordering lanes and bringing to mind an old movie set that might have been used as the backdrop for old cowboy movies from the 30's on through the 70's, take your pick.
The surroundings not only allow the creative photographer to tell a story with the camera but also architectural compositions that are pleasing to look at with options that change the energy of the image depending on angles, patterns and colors selected. Each wall, building and lane enhance environmental portraits and transport the viewer to more than 100 years ago.
420 S. Main Ave, Tucson, AZ 85705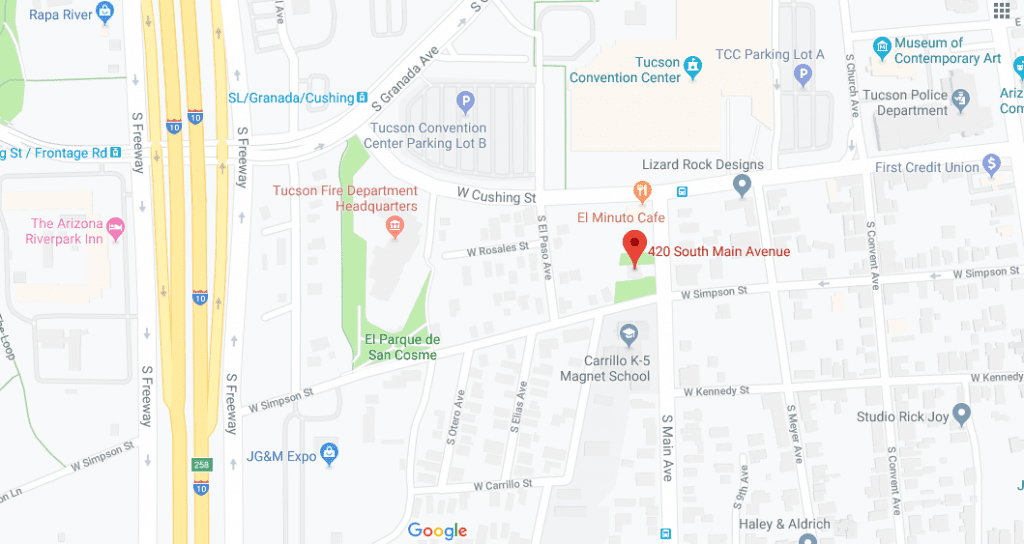 Call Digital Photo Academy at 1 877 372 2231. Lots of people seem to hang up if our welcome recording comes on instead of a live voice, but we promise to return your message within a day or two if you leave one with your name and number.  It would be even better if you included your e mail address as well as the date and city of the class you are considering.  If leaving a voice mail message is not your thing, please email us at DPAbooking@digitalphotoacademy.com.